WA Premier Mark McGowan will further delay the roll out of Phase 5, saying there's "no reason to risk everything."
Phase 5 was meant to come into effect last weekend but was pushed back until August 1 following a spike in coronavirus cases in Victoria.
On Friday afternoon, McGowan announced it would be further delayed until at least Saturday, August 15.
"I don't think this news will come as much of a surprise – but we've made the decision to delay the commencement of Phase 5 by at least another fortnight," he said.
"But given we have already come so far as a state – there is just no need to risk everything for the sake of two weeks."
Phase 5 will see the removal of the 2 square metre capacity rule and the 50 per cent capacity limit for our major venues.
The August 15 date, however, was merely pencilled-in.
"This is a tentative date only," McGowan said. "We will provide clarity on whether it will proceed in advance of that date."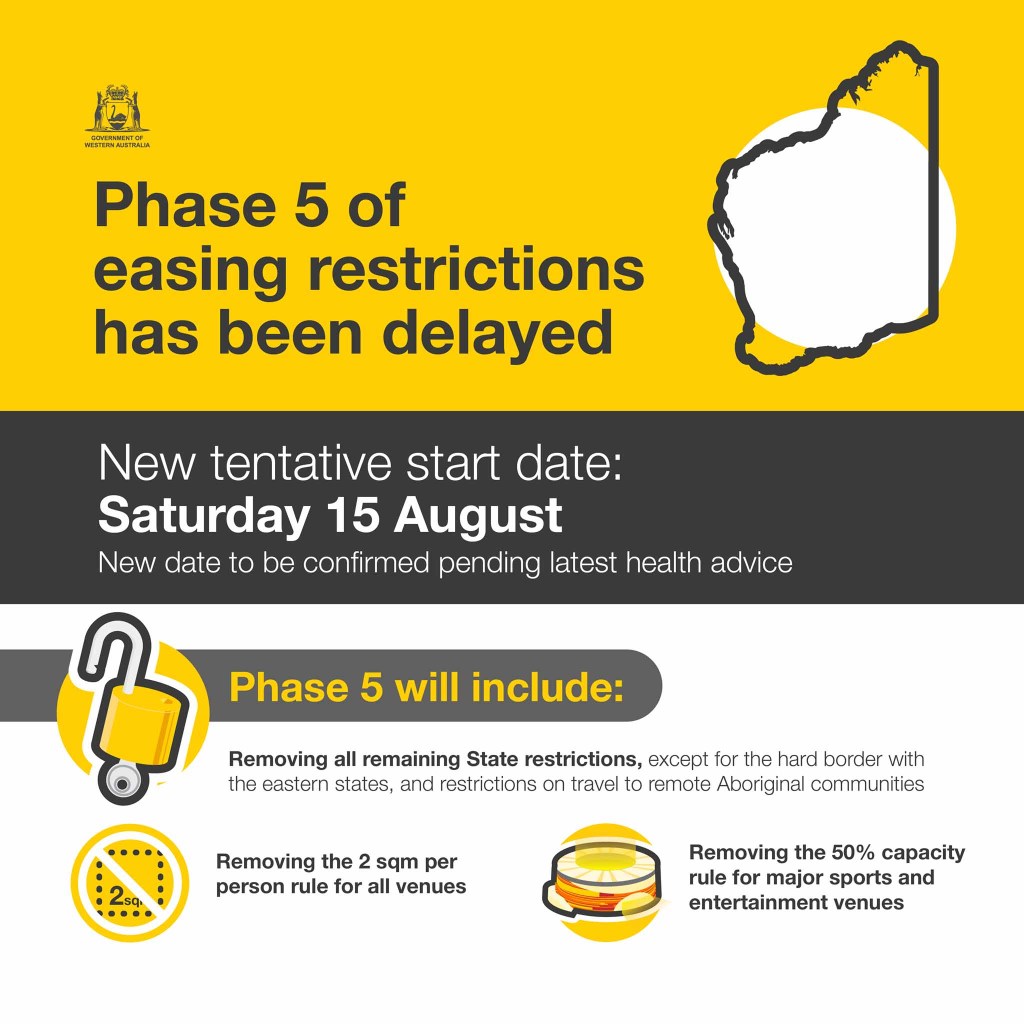 Missed The Bunch with Clairsy & Lisa? Catch up by clicking play below!