Um, so more statues have gone missing… this time in Dwellingup.
Police are investigating after several statues were stolen from Dwellingup Cemetery.
Four statues – specifically of animals – went missing from different gravesites between July 3 and July 7.
Also on July 3, a large Buddha head statue was lifted from a property in Ridgewood.
Now, while I'm not saying any of these are connected, but it does seem like there's an uptick of local statues and sculptures going missing.
It started with a bronze echidna going missing in Salter Point.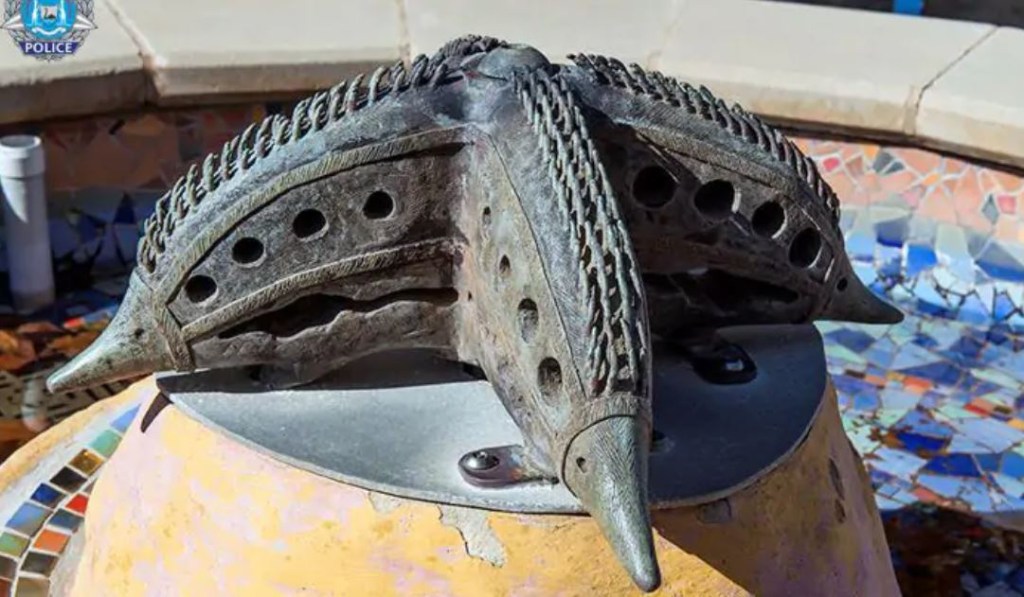 Then, last month, a large bronze half-man, half-eagle sculpture was stolen from outside a bottle shop on Bay View Terrace.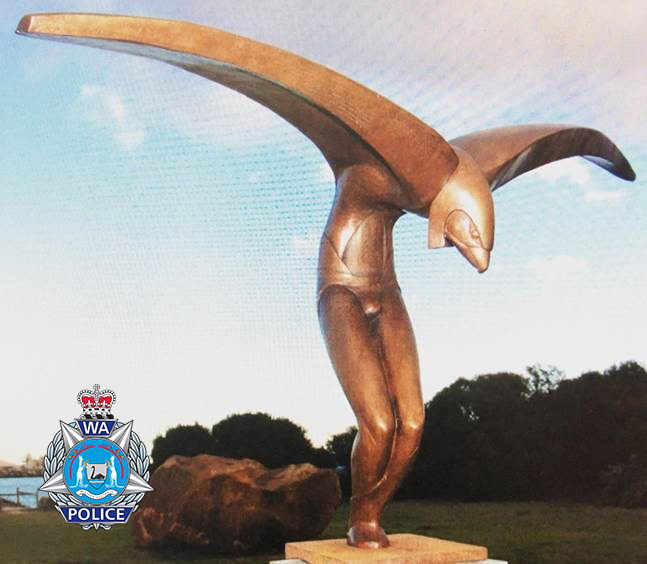 Some of the sculptures that have gone missing have been made of stuff like bronze, which can be attractive to thieves, but these latest thefts would hold more sentimental value than hitting any kind of paydirt.
Regardless of their monetary value, this latest theft has understandably upset that their loved one's rest sites have been disturbed.
Anyone with any information relating to this theft or the whereabouts of these sculptures is urged to contact Crime Stoppers on 1800 333000 or report online at www.crimestopperswa.com.au.
In October 2019, Fremantle's 'Bella', which sat on a park bench outside Bathers Beach House, was stolen. Despite charges against three men allegedly involved in its disappearance, the iconic 150kg sculpture has never been recovered.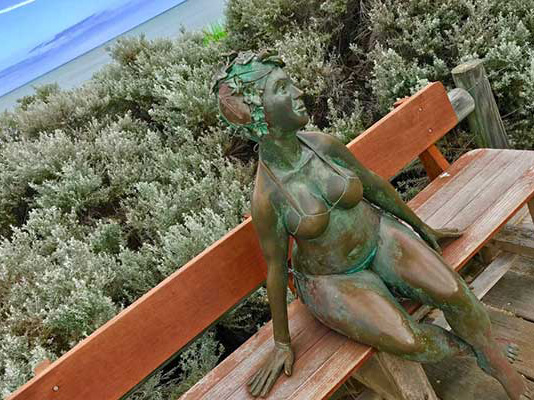 Less than a year before, thieves with oxy-acetylene equipment stole the 'fishing boy' statue, worth about $13,000, from the Jo Wheatley All Abilities Play Space in Nedlands.
In August 2016, a sculpture worth $65,000 was stolen from a Peppermint Grove garden after it was sawn off from its base. It was returned after an alleged ransom attempt.
Missed Clairsy & Lisa? Catch up by clicking play below!