Clive Palmer says that WA's hard border stance is "destroying lives".
The mining magnate is currently challenging WA's border closures in the Federal Court, arguing they are unconstitutional.
His case is effectively being bolstered by evidence from the federal government, which is expected to argue that targeted quarantine measures are just as effective as state border closures in managing potential COVID-19 outbreaks.
Once the facts are established, it will be heard in the High Court.
His latest comments were made on Facebook, days after calling Mark McGowan a 'menace' for his tough stance.
"Following revelations that a targeted quarantine was sustainable and there was no reason why the borders could not be open to other states whose performance at containing the virus was better than WA's, it is clear that the closure is motivated by political reasons,'' Mr Palmer said.
He added that WA Labor was trying to scare people to win votes.
"We now know that COVID-19 has killed 160 odd people across the nation and we know influenza kills thousands per year. We know the road toll in far greater than what COVID-19 has caused.
"This is the typical negative attitude of Labor, they want chaos, they want states fighting states,'' Mr Palmer said before quoting former US president Theodore Roosevelt.
"The only thing we have to fear is fear itself."
OK.
The post was again flooded with thousands of #istandwithmarkmcgowan hashtags.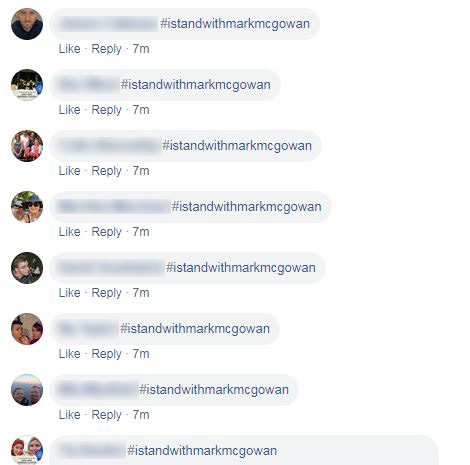 "I don't see any destroyed lives?" wrote one commenter. "I see SAVED lives. It's more than the death rate. This virus isn't well understood yet and I don't want to find out first hand. Read the room, Mr Palmer."
"Queensland caved in and are starting to see the people lie their way across the border and bring the virus with them," wrote another.
The WA Premier is clearly fed up with Mr Palmer.
"It's just grossly irresponsible, it's not reflecting the will of the people, it's putting at risk all of our achievements," he said on Thursday.
"It's so annoying, it drives me nuts!"
"Today there's new cases in Queensland," he said.
"New cases have come from the southern states into Queensland.
"Victoria has a diabolical and tragic situation on its hands, we do not want that to come in here.
"We're doing everything we can to prevent that from coming in here.
"Obviously if we end up in a New South Wales or Victorian situation that will mean big closures of industries, communities and the like, I just do not want us to end up in that position."
Mr McGowan says the state will have to move to an as-yet unformulated "plan B" if the constitution-based court challenge proves successful, which the prime minister has flagged is likely.
"We're very hopeful we'll be successful," the premier said.
"We'll go to plan B if we lose. We'll look at whatever we can do to protect people.
"As I have said repeatedly, it is just so selfish and so irresponsible of Mr Palmer, joined by the Liberal Party, trying to bring down our border.
"It's not reflecting the will of the people."
Meanwhile, a Facebook event named Cough At Clive Palmer at Perth Airport, which encourages people to "cough openly" at Palmer if he's successful in his border challenge, has the support of more than 30,000 people.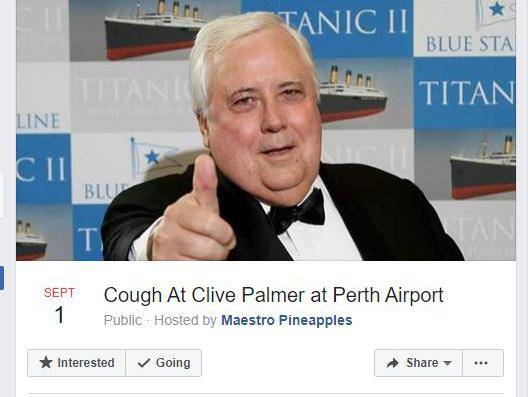 The anti-Palmer meme game has been nothing short of fast and loose. Here are some from the Bell Tower Times…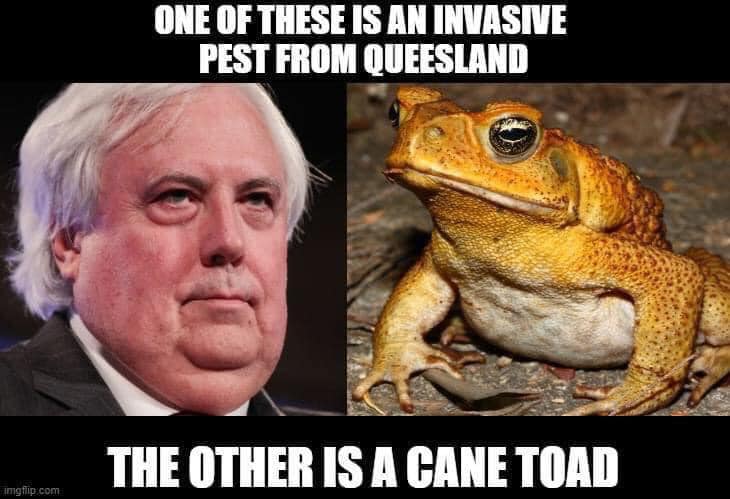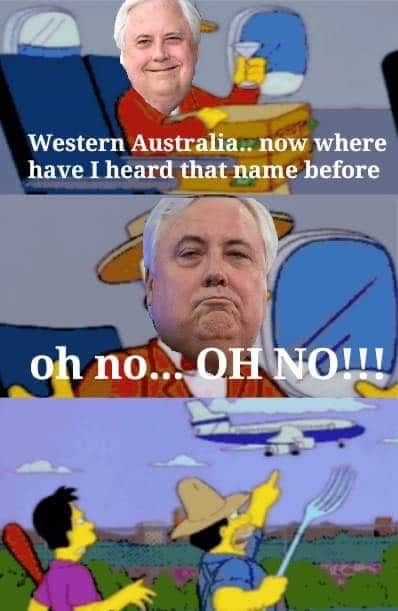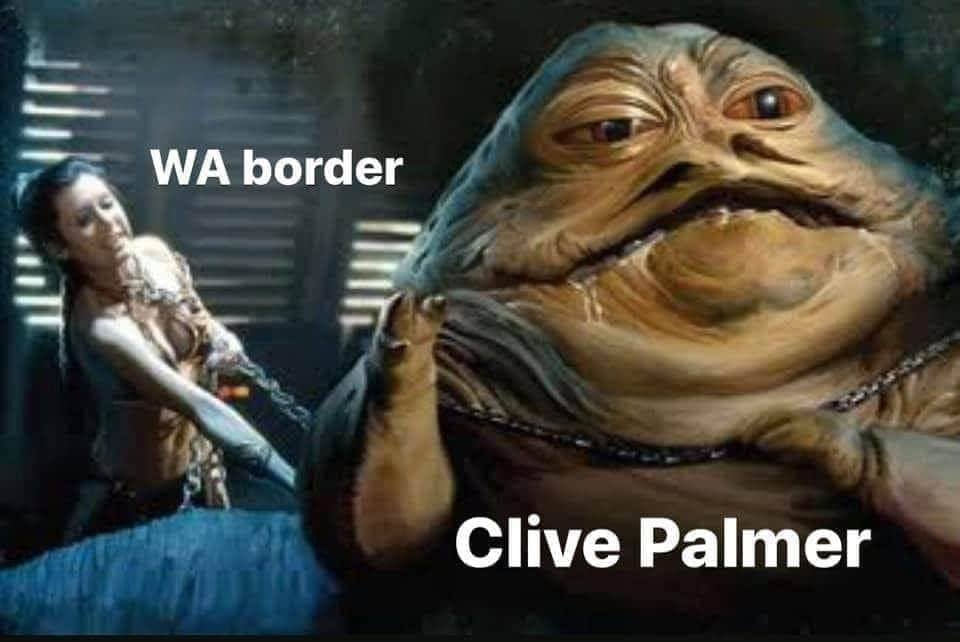 Change.org has also seen an uptick in petitions against Palmer's action.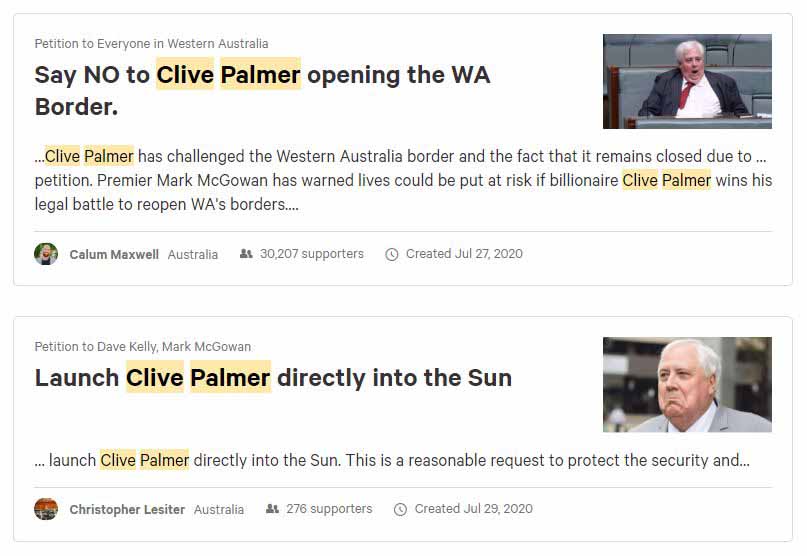 Missed Clairsy & Lisa? Catch up by clicking play below!