Proving that there's something for everyone on Marketplace is this absolute loose unit of a 'vehicle' that's getting some attention.
You've heard of the motorised esky and the motorised picnic table, now this exists.
While it's listed as a Motorised Shopping Trolley, this is something you wouldn't exactly see doing the aisles at Woolies, unless of course it was a Mad Max dystopian Woolies.
For just $600, you could own this custom number, which currently doesn't run due to a carbie issue but seller Jono says it does have neons and LED headlights.
There's no point trying to describe this mashup, other than perhaps 'Fury Road meets Dr Seuss'.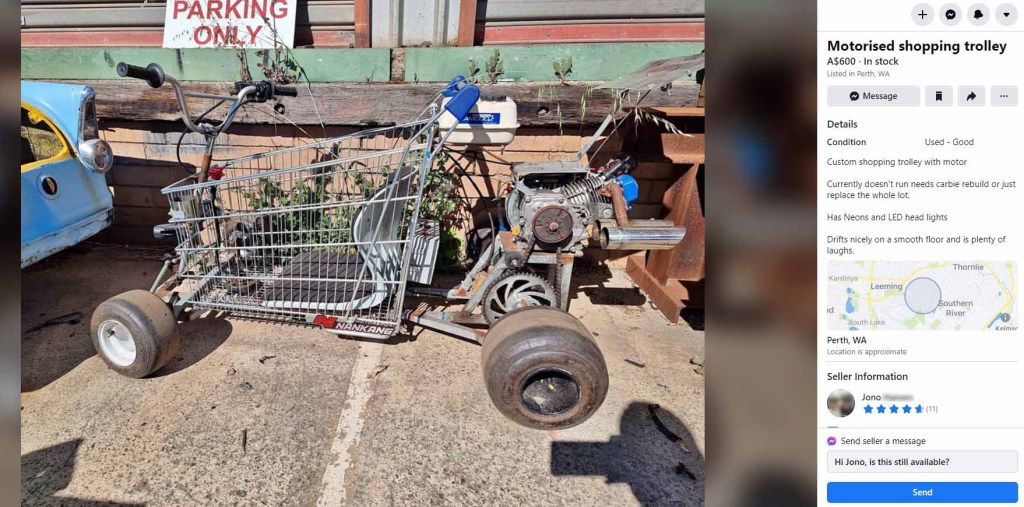 Jono also assures in the description that it "drifts nicely on a smooth floor and is plenty of laughs."
One commenter on Reddit simply stated, "Every Aussie's dream trolley."
Missed Clairsy & Lisa? Catch up by clicking play below!