Do you remember the guy who used to play piano in the malls?
From 1993 through to his passing in 2011, John Gill was a familiar sight in the Perth CBD, cranking out tunes on his upright piano, which had its front panel missing so you could see the little hammers hammering away.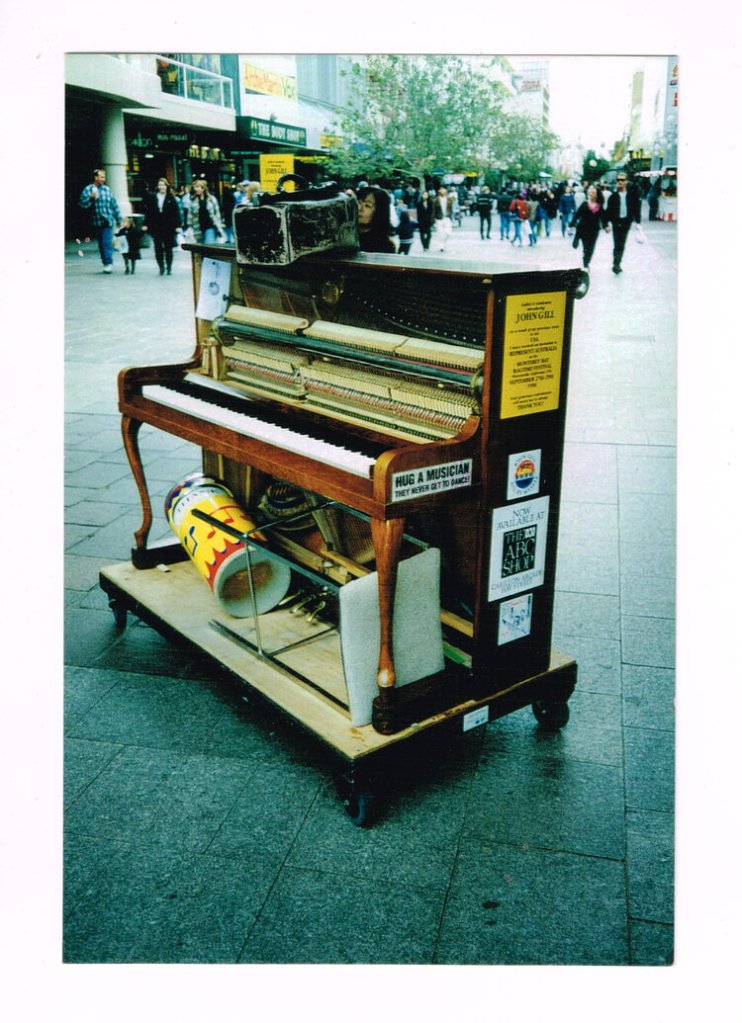 Many Perth people have memories seeing John roll out the piano into the space between Myer and the Murray Street Mall overpass, where crowds would gather.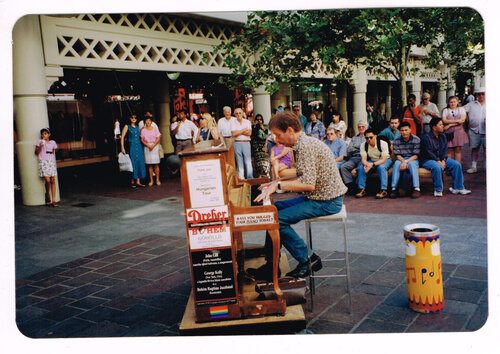 Many of the tunes he played were requests, which John played completely by ear.
The Museum of Perth is looking to include the piano in an upcoming exhibition but there's one problem: they can't locate it.
"Rumour has it that the piano is in safe-keeping with one of John's friends, or a friend of a friend," they said in a Facebook post.
They're also looking for John's busking coin bucket which was a re-purposed bin or ashtray that was brightly painted.
It's understood John's friend and fellow busker Joe Leach actually owned the piano, but that's the only clue the museum has to go by.
If you have any leads, please email the museum here.
Missed Clairsy & Lisa? Catch up by clicking play below!