A Perth woman has been praised for her 'elite salesmanship' after posting items to Facebook Marketplace using 'The Bearded Man'.
Meg Abercromby has listed various pieces of household furniture but with the added feature of her partner posing with the items.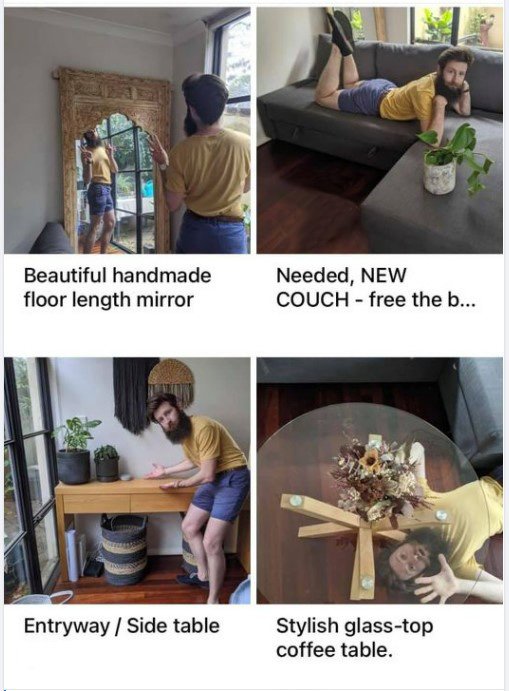 Sellers usually keep themselves out of the picture (unless they're unwittingly caught in the reflection of a mirror or whatnot, you know the ones) but it seems using 'The Bearded Man', otherwise known as Nic Hingston, has been one helluva masterstroke for the Perth couple.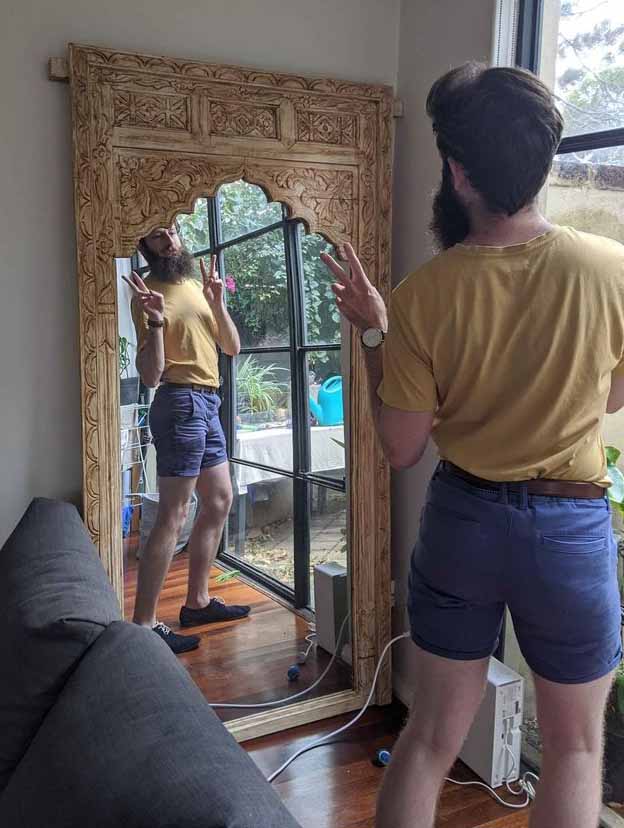 "[It was] definitely his idea, he is an absolute laugh… but also a Marketing Director," Ms Abercromby told 96FM.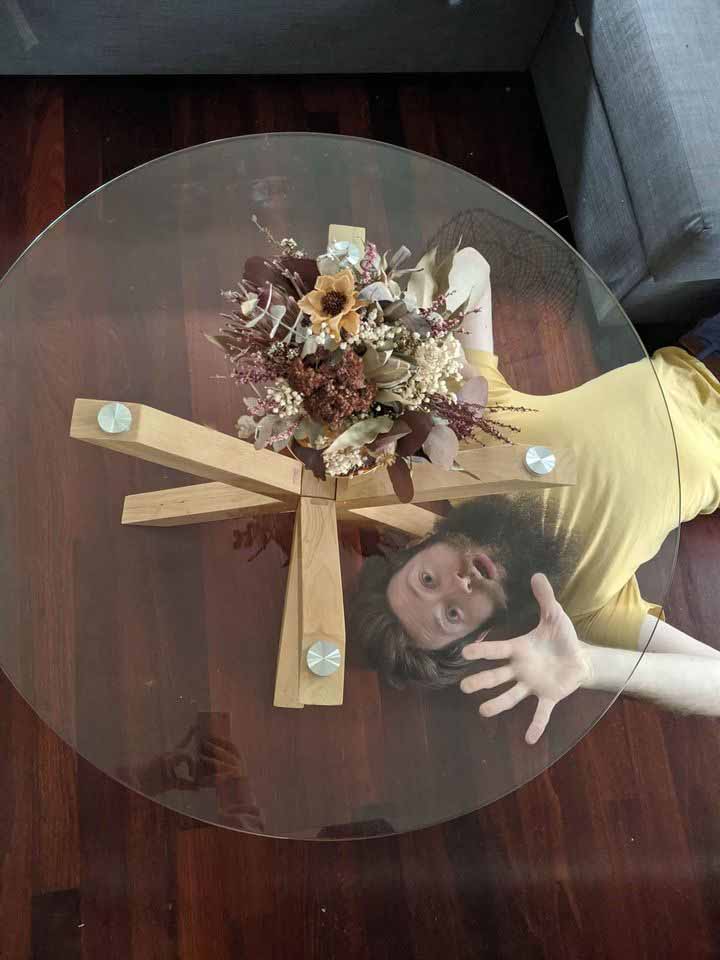 Not only have the hilarious pictures attracted more eyeballs on what they're selling, but Ms Abercromby has received hundreds of messages from random Perth people simply letting her know that 'The Bearded Man' had made their day.
"Almost 800," she said regarding the messages of goodwill, adding that the posts have "currently been viewed over 18,000 times."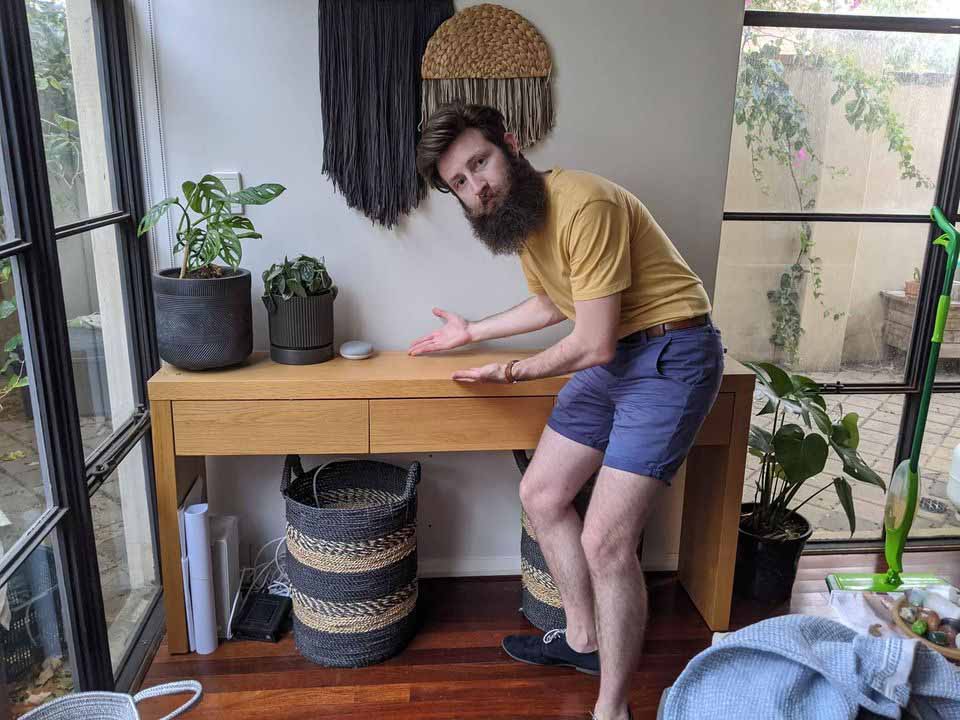 Ms Abercromby was so touched, she updated one listing (where Nic is posing coyly on the couch) to thank those who had reached out.
"Thank you to all of you who have supported our posts/purchased from us in the last 24hrs. We have had an influx of messages telling us we have made your day – your kind comments made ours too."
Speaking of that particular listing, Ms Abercromby said that just two hours into selling the couch, 'The Bearded Man' had burnt it with an iron, sending him "under the stairs case for 24hrs" as penance.
"After a message from a lady offering to give us $200 'just for the laugh', I decided we should make a Go Fund Me to buy a new and unscorched couch and take him out of the naughty corner."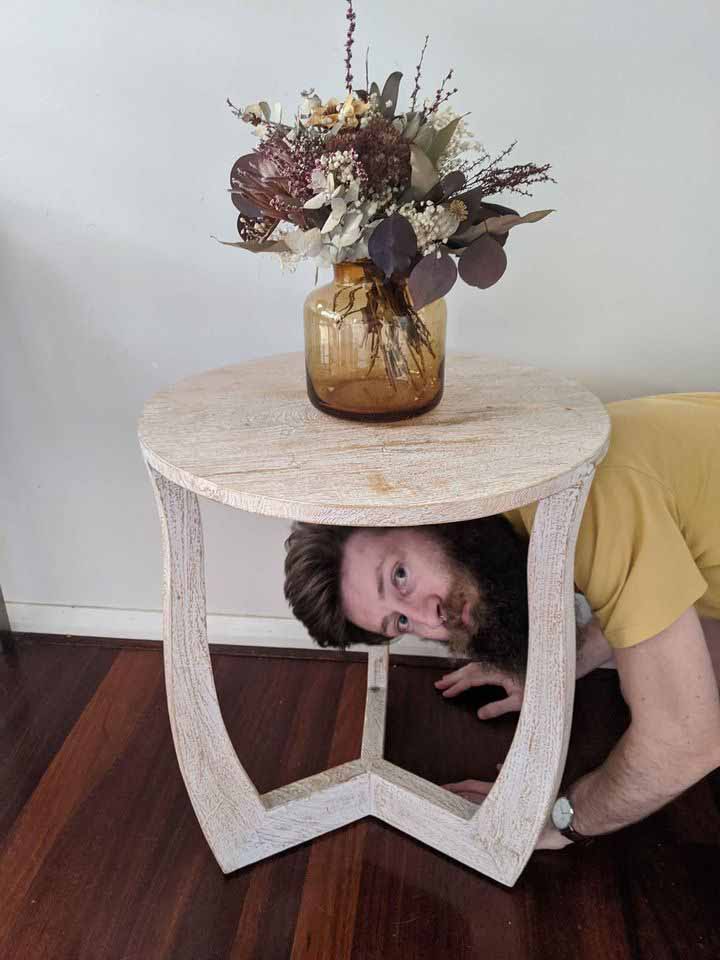 Missed The Bunch with Clairsy & Lisa? Catch up by clicking play below!