A month out from the big day and Perth grandad Wesley Boyd is celebrating again with a bloody big Chrissie tree made of nothing but Emu Export cans.
Mr Boyd, who refers to himself as the 'Mad Bogan' used more than 4000 red cans to build the 4-metre high shiny tree, but insists he didn't drink them all himself.
"I had a lot of friends deliver their [cans] to me," he told Nine News.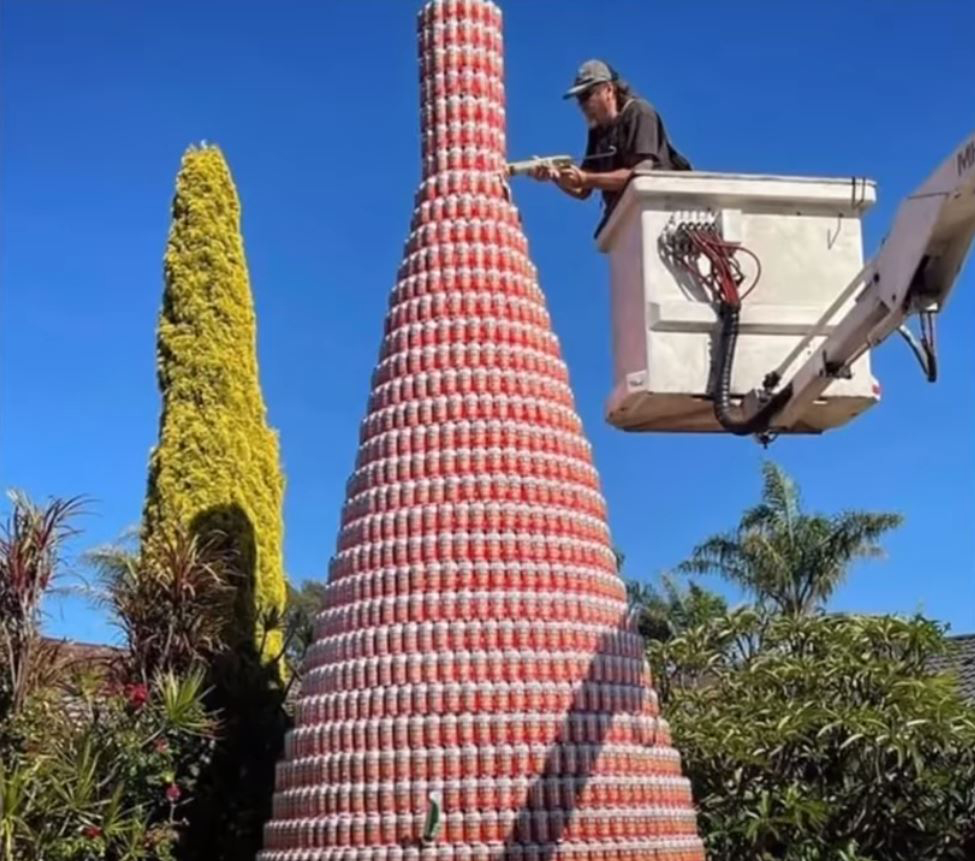 It's understood that Mr Boyd's mother and grandmother both succumbed to Alzheimer's, and it's his mission to raise $1000 for Alzheimer's WA.
From December 1, the epic tree on Bailey Place in Beechboro will be lit up and donation tins will available to drop a coin or two.
Missed Clairsy & Lisa? Catch up by clicking play below!