Perth's newest mini-golf course is set to open but it's without all the garish novelty – it doesn't need it.
Four years and more than $1.5 million has gone into the lush 18-hole 'Goanna Golf' course at Point Walter Golf Course in Bicton which will tee-off on July 17.
"It's not your typical 1980s mini golf course, it's challenging for traditional golfers as well as your occasional whackers," Belgravia Leisure state manager Rohan Gunton told the Melville Gazette.
"I think it's the setting, the natural environment and the ambiance of the place, when people think of mini golf this is not what they expect so it's like the next level of mini golf."
Check this joint out, it's schmick AF: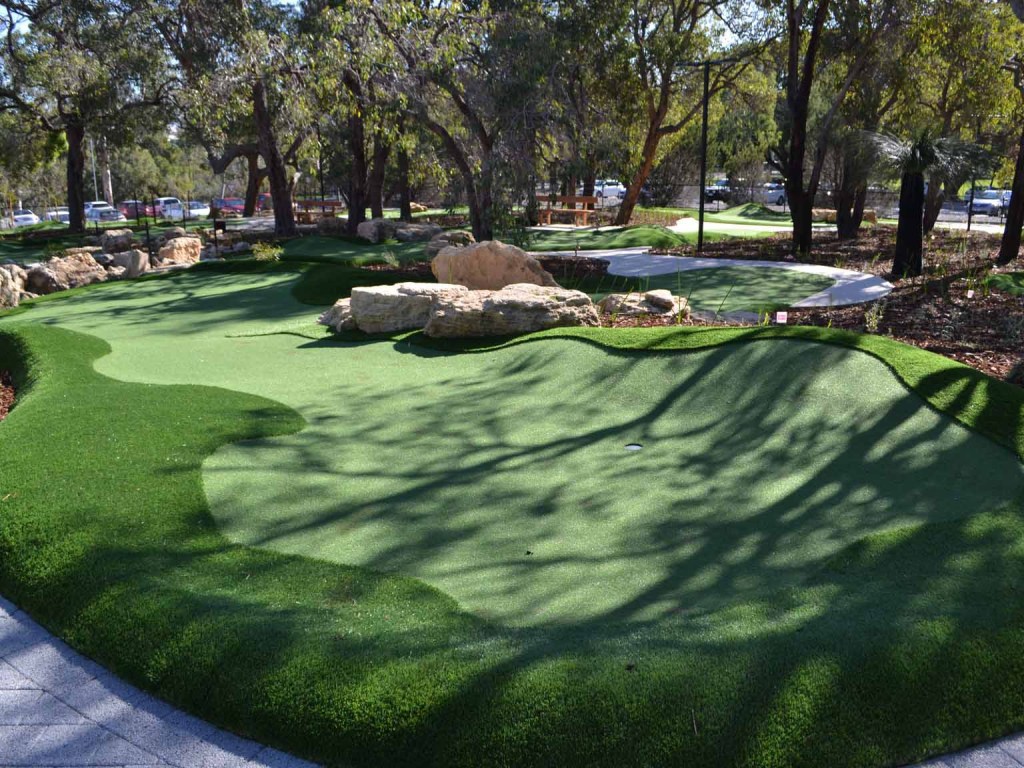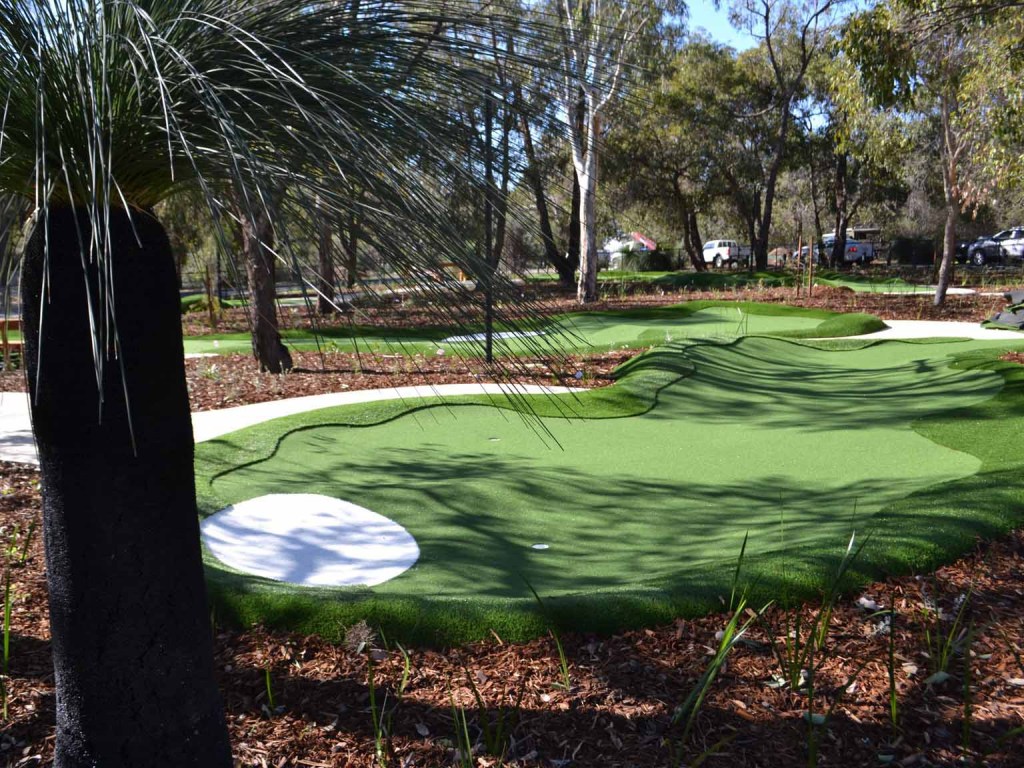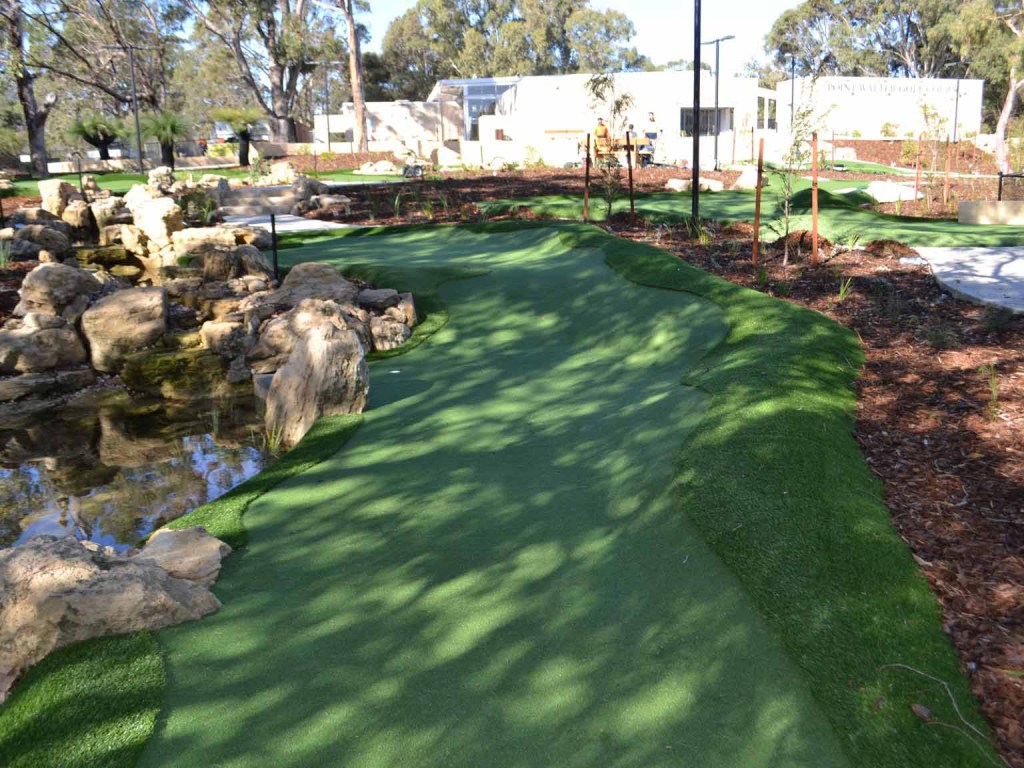 The design of the course lent itself to preserve as much of the natural environment as possible, with an additional 70 native trees planted.
It also includes some jaw-droppingly gorgeous water features.
While kids were welcome, Mr Gunton added that there had been keen interest from adults and young adults "keen to take their mates on."
"It brings out the competitive side of people."