Just two weeks after a ute was crushed in the Pilbara, Rio Tinto is investigating another incident involving a massive haul truck.
It's understood that a fire broke out on board a haul truck at Rio's Yandicoogina Mine, north-west of Newman on Tuesday morning.
A photo, posted by Mining Mayhem, shows the trucks wheels well alight.
The ABC reported that no one was on board the truck at the time and no one was injured.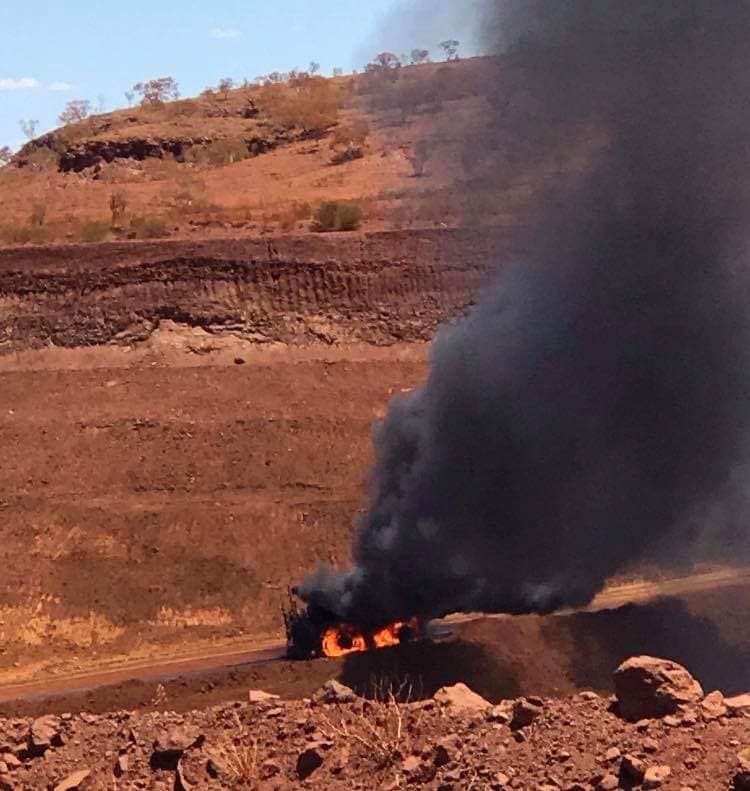 A couple of weeks ago, a worker at the Brockman 4 iron ore mine was doing maintenance on a haul truck when he ran over… his own ute.
Rio is apparently investigating both incidents. The Department of Mines, Industry, Regulation and Safety is also aware.
Missed The Bunch with Clairsy & Lisa? Catch up by clicking play below!