We are now down to the wire… and guess what? We can now get really excited about not just leaving our homes but heading out beyond the metro area!
This timing couldn't be more perfect!
From Monday, May 18, not only will we be giving away 96FM's 20K To Stay In WA… but the winner will be able to hit the road to the South West, Great Southern, Wheatbelt and Peel regions immediately in their brand-new Hyundai Santa Fe Elite SUV for six months AND we'll throw in a verrrrry handy $20,000!
From these areas, there's some amazing attractions… some of which aren't even on the ground.
Like the Valley of the Giants Treetop Walk in Walpole.
Get a bird's eye view of some of the tallest timber trees on the planet. The first of its kind, the trail is 40 metres off the ground as it meanders through the treetops for 600 metres.
Or the Granite Skywalk in the heart of the Porongurup National Park
The granite outcrop of Castle Rock is a lazy 1,100 million years old and you can walk its 670 metre peak to take in the exhilarating view from the suspended Granite Skywalk trail, which is roughly 3 kilometres long and, in some places, it's not exactly a walk in the park, they reckon you should allow a couple of hours to complete the steep 3 kilometre return walk.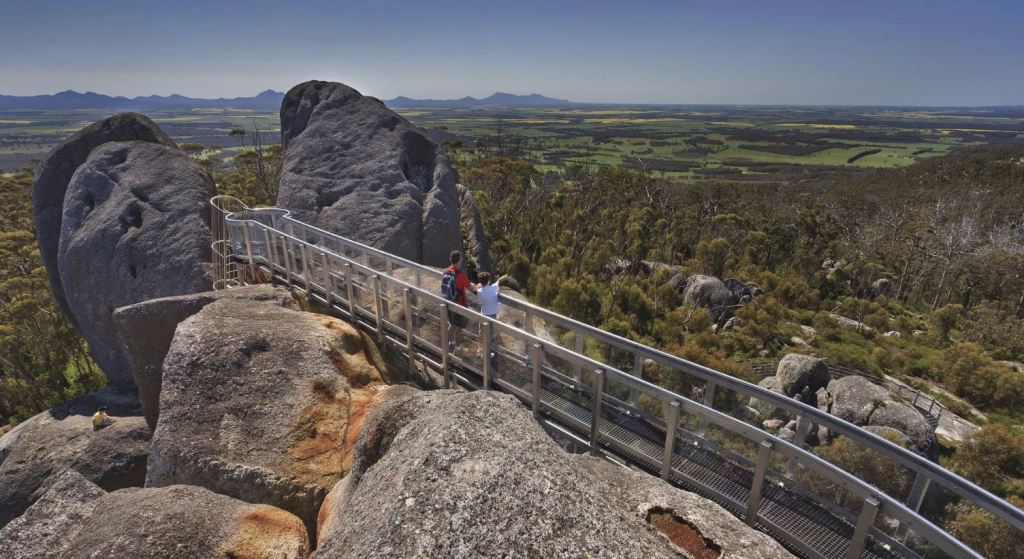 In more bridgey attractions, you can head back to Albany and cop a breathtaking eyeful of The Gap.
This platform is a heart-stopping 40 metres directly above the ocean – which can change from gentle and mesmerising to the rush of an absolutely surging sea.
Thing is, down this end of WA there are some attractions that aren't on the ground but in the ground…
Like the Jewel Cave along Caves Road, which is one of the world's most spectacular tourist caves.
It has three massive chambers but, get this, one of the most mind-blowing things is this one hollow crystal tube the diameter of just a single water droplet, it grows down into the cave darkness for almost five-and-a-half metres, reaching longer than any other in all the show caves in Australia. Whaaaaa… amazing.
Another natural time capsule is the Mammoth Cave… I mean, it ain't called that for nothing… below is just the opening chamber.
Over 10,000 fossils had at one time accumulated inside the cave – including some giant animals called Australian Megafauna that became extinct around 46,000 years ago. Embedded in one of the cave walls is a 'zygomaturus' jawbone which is about 50,000 year old. Crazy stuff.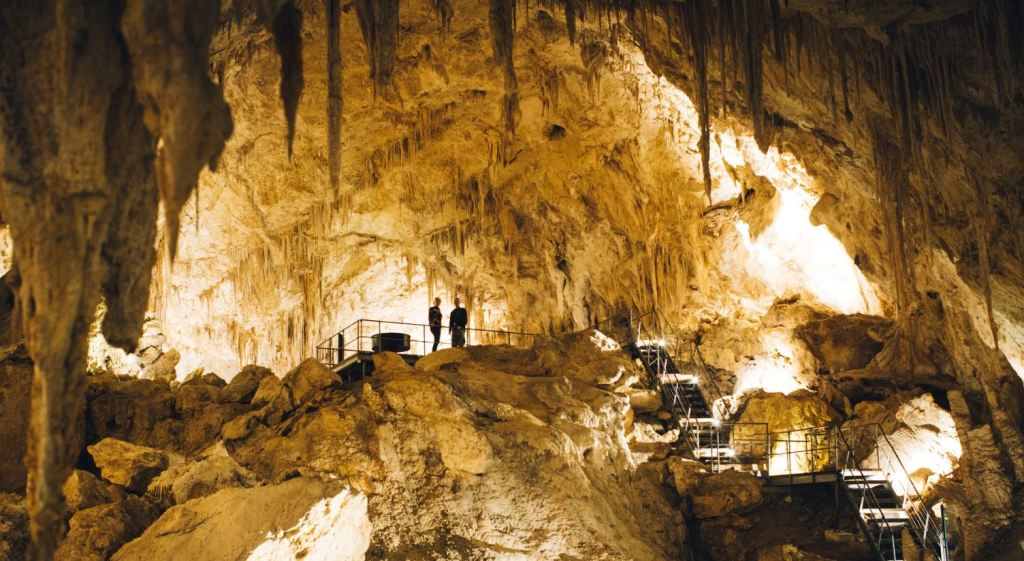 Then there's Ngilgi Cave, previously known as Yallingup Cave, which is perfect for the more adventurous.
Led by qualified guides, you can crawl, climb and navigate your way through some of the most spectacular parts of this cave that's not normally seen by the public – we're talking 45 metres below the earth's surface.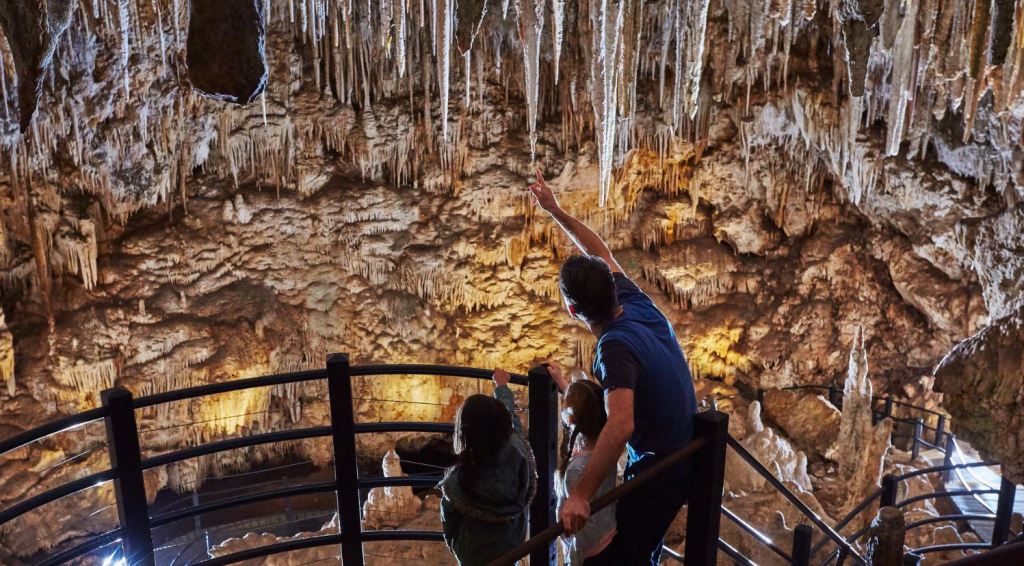 Walking trails way above sea level or way below the ground, wherever you feel like going, we're sending you in style!
Not only will someone snag a very handy

$20,000 cash

, they'll also get a brand-new Hyundai Santa Fe Elite SUV for six months to drive anywhere in WA.

Missed Clairsy & Lisa? Catch up by clicking play below!