It was a question that didn't really have an answer – where in Perth does a 'Chicago Style' pizza?
We're talking the deepest of deep-dish pizzas, so deep, it's more accurate to call it a pie.
Thing is, there's some places that will do something incredibly close, such as this ridiculously good-looking square slice from Palace Arcade:
There's also some unconfirmed chatter that Crust does an off-menu version.
What is evident, they're not easy to come by.
But it seems the call is about to be answered by Uptown Pizza in Joondalup.
It appears the noshery is in the midst of some interesting, as owner Chris MacMichael calls it, 'research and development' for this absolute beauty…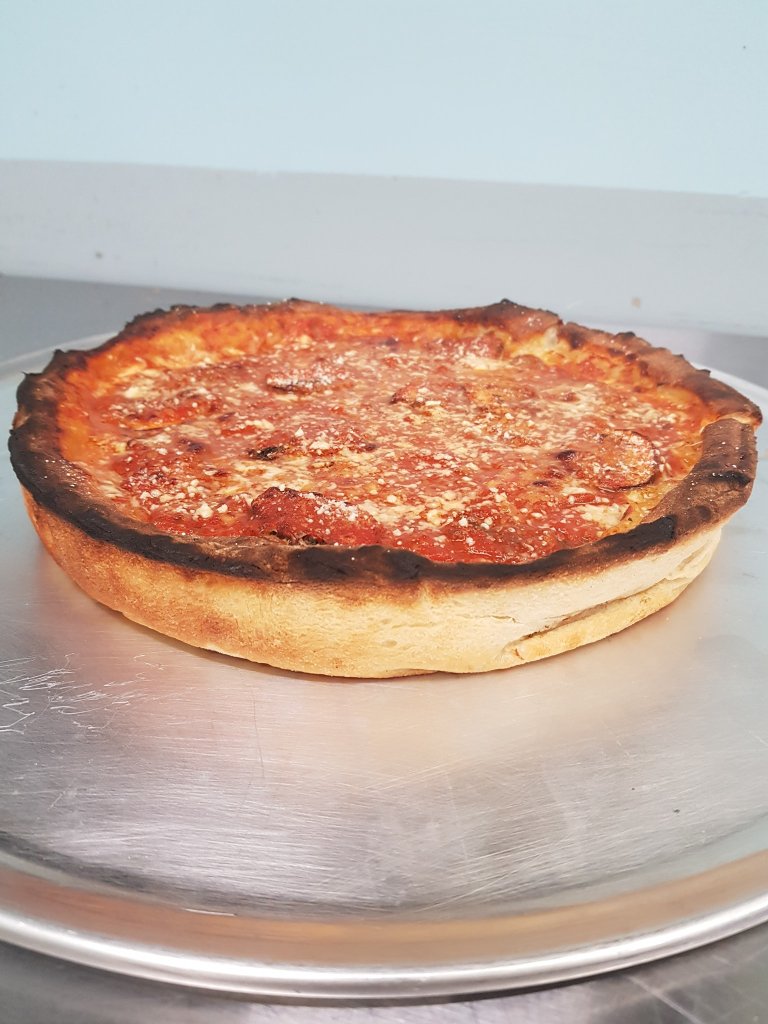 *heavy breathing intensifies*
There had been a couple of posts recently from people in Perth searching for Chicago-style deep dish," Mr MacMichael told 96FM.
"I jokingly commented 'challenge accepted' but as it got a decent amount of likes I am now on a mission to create this as a special!"
Mr MacMichael said they were aiming for May 28 to pop it on the menu as a special but there were still some loose ends to tie-up first.
"Not sure on price point yet as I'm not sure what size… I'm trying individual and 2-4 person versions."
I will personally present them with a blank cheque, ask them to fill it out with any number and I will pay it.
Missed Clairsy & Lisa? Catch up by clicking play below!