If you need any proof that the popularity of Mark McGowan just keeps rising, it's this.
Perth comedian Chelsea Jones has launched a country music track dedicated to the WA Premier.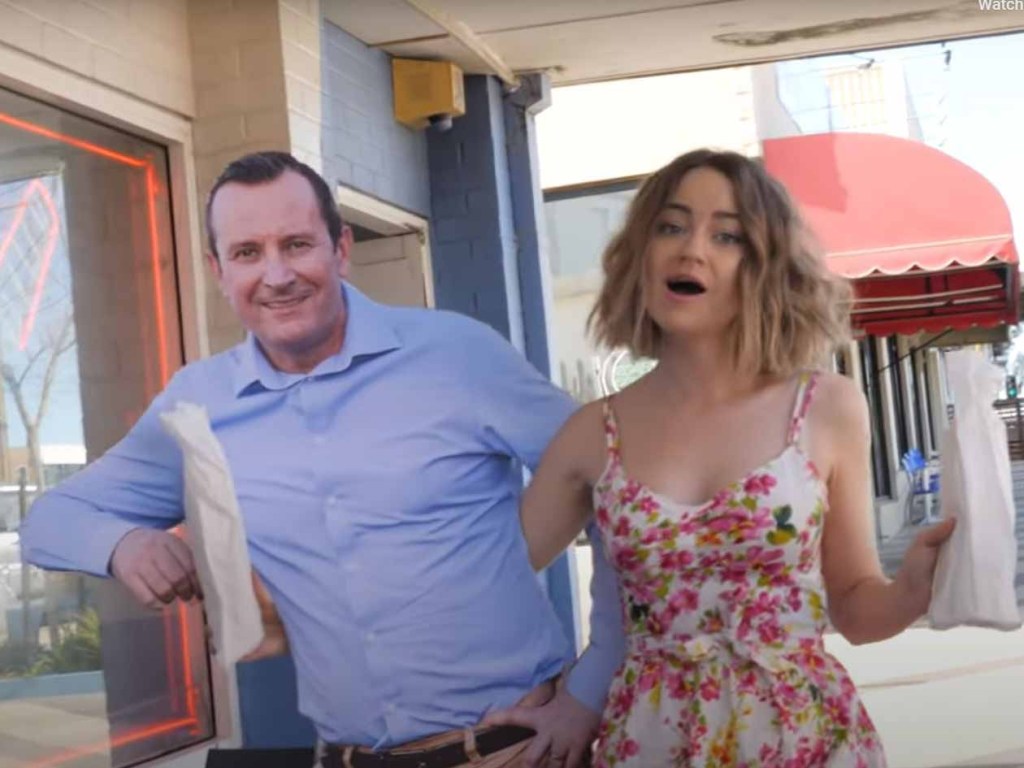 Titled 'Mark McGowan', Ms Jones doesn't hide her straight-up thirst for him.
"…do you wanna pick me up go to the pub and then grab a kebab with me Mark McGowan? I'm in love I'd do anything for ya and your hard, hard, hard… border.
"You've got the brains, you've got the rig, we're sipping pints at the Swinging Pig. I think this man's a keeper; he's wearing the suit but still rocking the sneakers."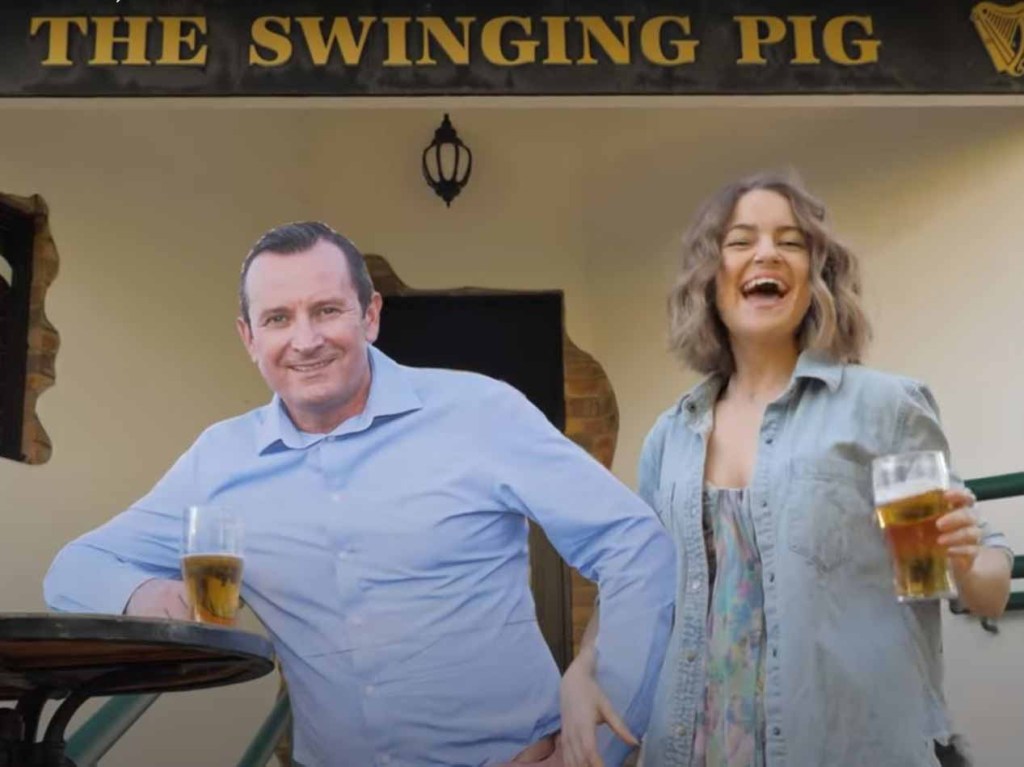 Ms Jones appears in the video with a cardboard cut-out of Mr McGowan holding a kebab, a nod to his iconic COVID-19 kebab remark — "there's nothing unlawful about going for a run and having a kebab" – said during a presser.
She told The West the cut-out cost $60 to make and the people of Rockingham would not stop giving it high-fives as the music video was shot.
96FM has reached out to Mr McGowan for a comment.
Unrelated but so relatable! One of our fave moments from Botica's Bunch this week: