A crowd turned ugly in Auckland over the weekend when a promotional event didn't go the way they expected.
On Saturday, work gear company The Safety Warehouse was marketed to drop $100,000 into a ticketed event of about 1000 people who were hoping to score some free cash.
Moments after the cash was fired into the air, the eventgoers realised the 'money' were actually discount vouchers to Safety Warehouse products – made to look like $5 notes.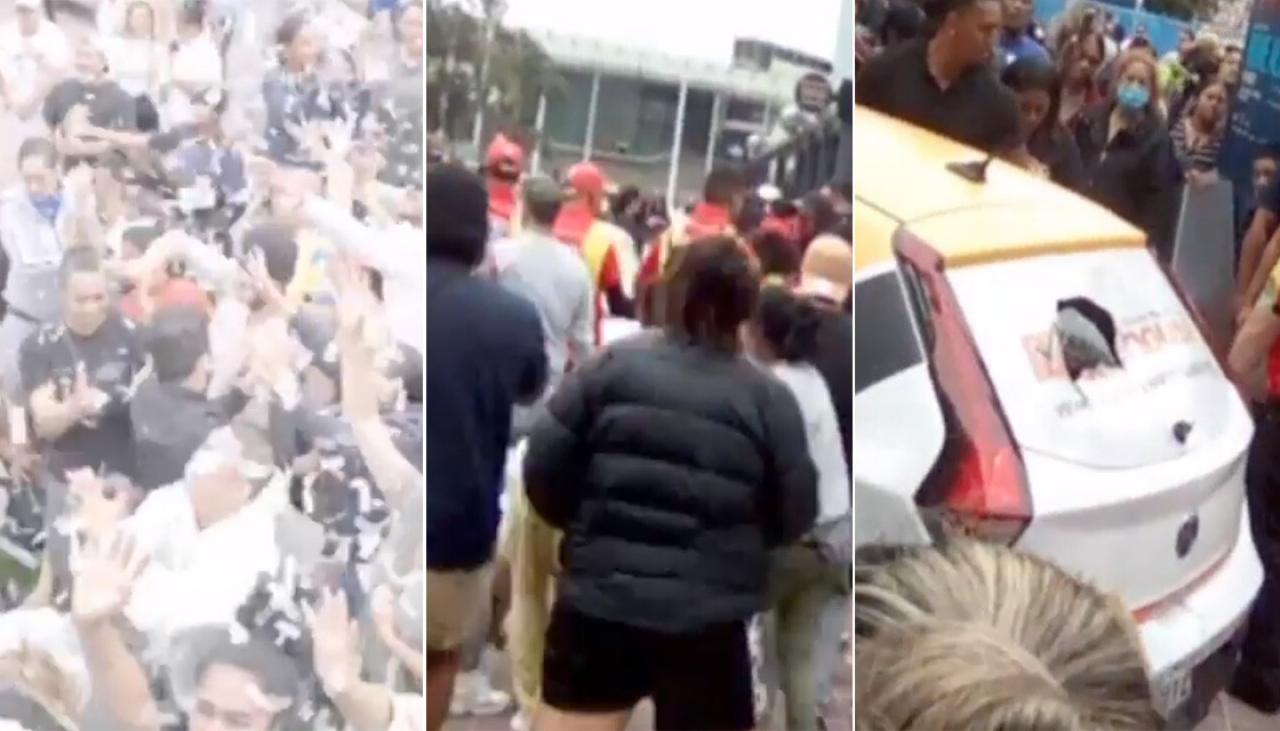 Many were upset, and angry crowds demanded "real money".
Chaos ensued.
Lee Peri told Newshub that "suddenly the crowds [began] attacking The Safety Warehouse promo vehicle". Its rear window was smashed as the crowd swarmed the car.
"You can't control probably desperate people that probably were looking forward to having a bit of cash in their pocket, especially around this time," Mr Peri added.
Green MP Ricardo Menendez March said that if the company genuinely wanted to give back to the community, they would not have made people scuttle in a cash grab.
"It's an incredibly dehumanising way to do 'charity'," he said.
A police investigation is underway with the event organisers.
NZ Herald and Newshub