The stuff you need to know about school, travel, shopping and government updates during the coronavirus pandemic.
WA Premier Mark McGowan also answered some specific questions from listeners on Botica's Bunch on Tuesday – you check that out here
***Last updated: April 1, 3pm***
Firstly, wash your hands. Regularly.
You might want to download some lyrics that go for the recommended 20 seconds, based on your fave song.
Can I leave my house?
People can leave their homes, but only if it's absolutely essential, according to the PM.
Which means you can go to the shops, go to work or to the pharmacy, for example.
If you wish to get some fresh air and exercise outside, you must comply with social distancing measures and stay 1.5 metres apart.
What's Open?
Most businesses, including major retailers and department stores, can continue IF they comply with social distancing guidelines.
Cafes and restaurants (including those in food courts) can still operate, but can only offer takeaway and delivery services. No, you can't sit in the food court, sorry.
The following have been labelled 'essential' and will remain open:
Supermarkets
Banks
Petrol stations
Pharmacies
Convenience stores
Freight and logistics
Takeaway food and delivery
Bottle shops, now with restrictions
Kmart addicts, yes, it's business as usual.
Bunnings, yes, with some changes
Still OK, but with restrictions
Weddings to be restricted to a maximum of five people
Funerals capped at a maximum of 10 mourners – states and territories can provide exemptions to the 10-person limit for funerals in cases of hardship
Food courts in shopping centres – takeaway only
Hairdressers/barbers – strict 4sqm social distancing (30 min time limit has been lifted)
Boot Camp and personal training sessions – only one-on-one classes are now permitted
What's Shut?
Pubs
Clubs
Cinemas
Casinos
Nightclubs
Indoor places of worship
Gyms
Beauty, nail and tattoo shops, massage (excluding health-related services like physio)
Real estate auctions, open house inspections, arcades, galleries, museums
Amusement parks, arcades, play centres (both indoor and outdoor)
Yoga, pilates and wellness centres
Pools, sporting activities
Libraries, community and rec centres
Gun shops and dealerships
playgrounds, outdoor gyms and skate parks
All elective surgeries have been cancelled.
Buses, trains and ferries
From Monday 6 April, Transperth will reduce their services.
Buses will operate on a Saturday timetable
Trains will operate on a Saturday timetable, with no late-night weekend trains
Ferries will operate on a Winter timetable

CATs will operate on a reduced frequency
More info here
What Does Social Distancing Actually Mean?
From Monday, March 30, you're not allowed to meet with more than one other person in public, unless they're the people you live with.
Keep 1.5m apart from others and ensuring 4sqm per person.
It also means not touching other people, including handshakes.
Border Control
Travelling within WA
From midnight Tuesday, March 31, travel within the state will be restricted to regional boundaries.
Freight and essential travel, such as for work or co-parenting arrangements, are exempted.
Compassionate exemptions also apply – more here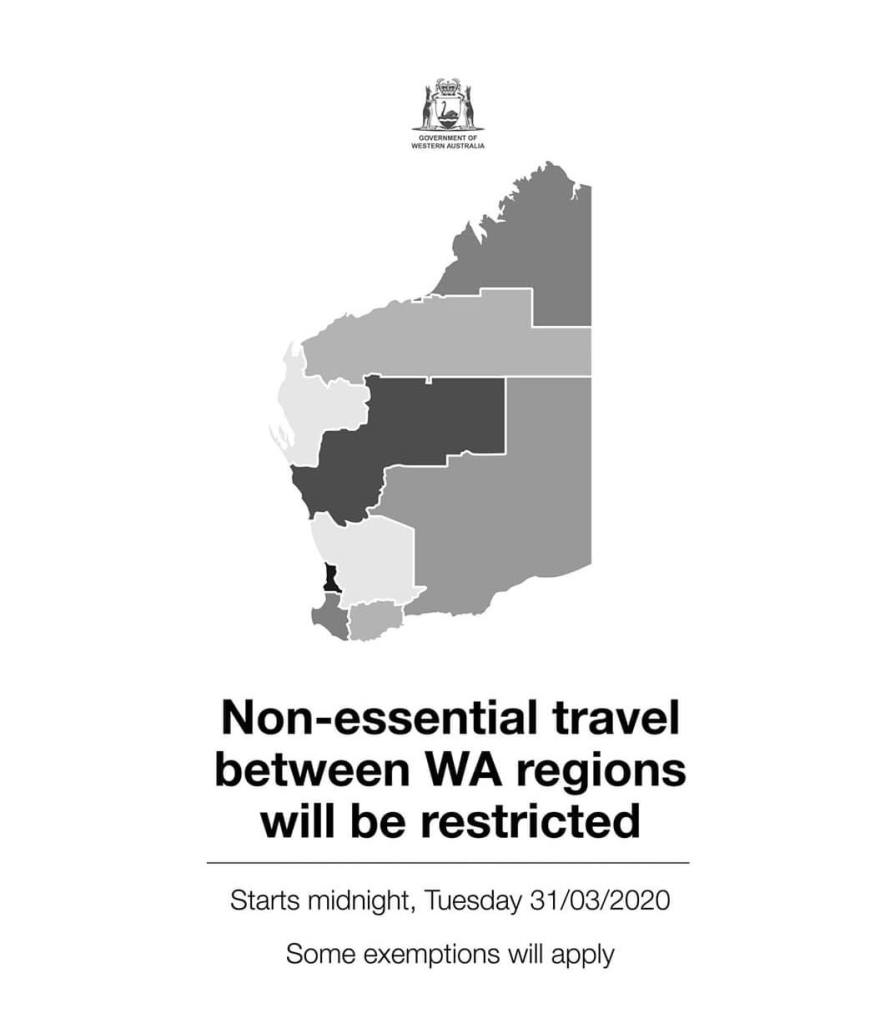 WA Border is closed. Essential freight still allowed in. #coronavirus #COVID19 pic.twitter.com/JdJvqmQHp2

— Chris Olejko (@C_Ollie13) March 24, 2020
Freight and essential travel beyond the WA border is exempted. This means there's no need to panic-buy anything, OK?
Stuff like food, gas, medicine and other goods will be delivered via road, rail, air and sea as normal.
Schools In WA
Short answer: OPEN
State Schools
From Monday, March 30:
If you can – keep your kids at home
If you can't – they can attend school and they will be taught
The following week:
If you can – keep your kids at home
If you can't – you can send them to school where they will be supervised, not taught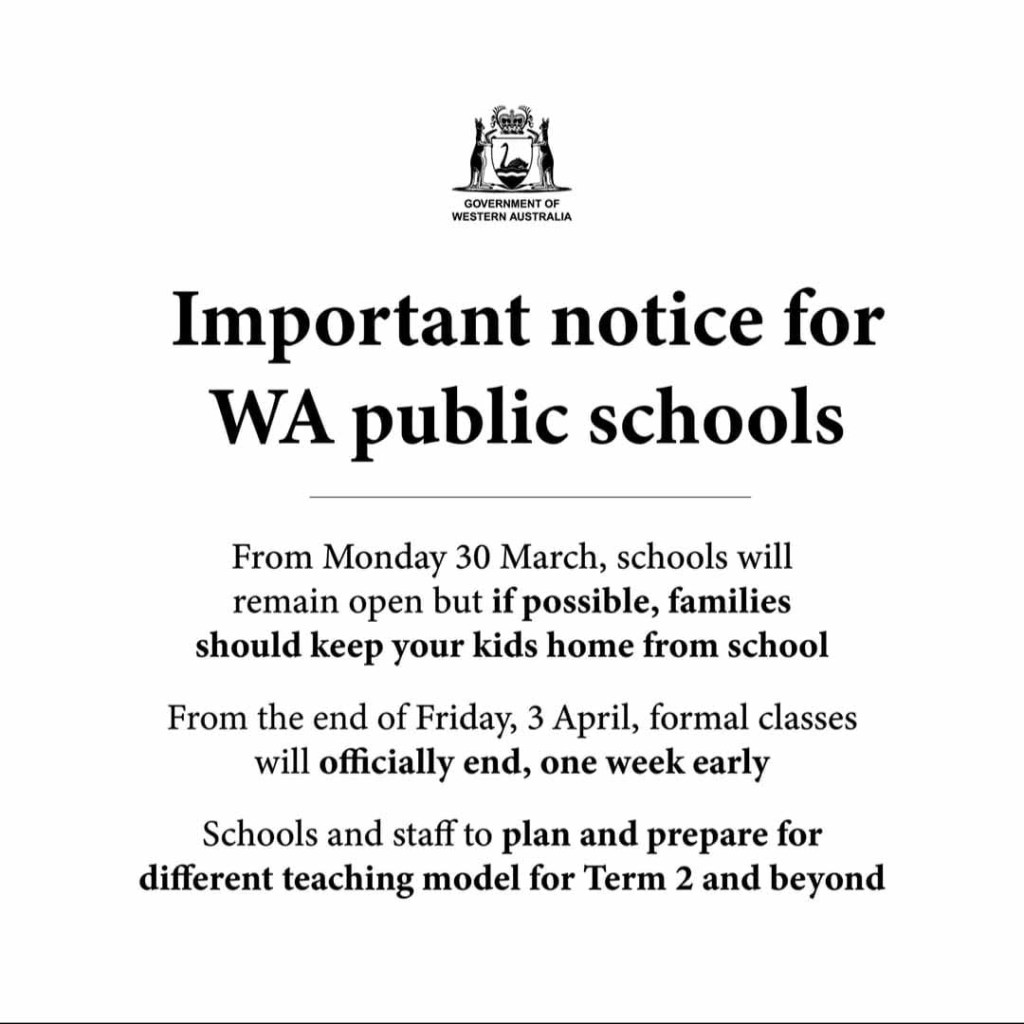 Private Schools
All 12 WA's schools run by the Anglican Schools Commission are asking parents to keep their children at home from March 24 and have outlined plans to move to online learning.
"Schools remains open for those families who do not have the ability to stay at home and care for them due to work commitments, and to ensure essential workers are able to continue in the job they are doing," Chief executive officer of the Anglican Schools Commission (ASC), Reverend Peter Laurence, told the ABC.
The decision affects 12 WA schools run by the ASC, including:
St Mark's Anglican Community School in Hillarys
John Wollaston Anglican Community School in Kelmscott
John Septimus Roe Anglican Community School in Beechboro and Mirrabooka
Frederick Irwin Anglican School in Mandurah
Peter Moyes Anglican Community School in Mindarie
Georgiana Molloy Anglican School in Busselton
Swan Valley Anglican Community School in Aveley
Peter Carnley Anglican Community School in Wellard
Esperance Anglican Community School in Esperance
St James' Anglican School in Alkimos, and
St George's Anglican Grammar School in Perth
Additionally, private school St Andrew's Grammar in Dianella closed after a parent tested positive to the COVID-19.
Do I absolutely need to wear a facemask?
On the ABC's Coronacast podcast, Dr Norman Swan says that while face masks do help prevent the transfer of droplets, you don't need to wear one while walking down the street.
"…you are not going to get coronavirus from the air," says Dr Swan.
"You have to be in close contact with someone who is infected to allow droplets to be transferred. So even if you are on a plane and there is someone who has the virus sitting three rows away, you're probably not going to get it. The problem arises with large crowds that are closely crammed together such as on tightly packed trains."
I've Got No Toilet Paper, Can I Flush Wipes Down The Loo?
Panic-buying has led to people going without toilet paper and forced to use alternatives, here's what you can and can't flush:
NO – these must never be flushed, bin them after use.
Baby wipes (even the ones that say they're flushable)
Cotton balls, pads and tips
Menstrual products (they expand in water, they don't break down)
Nappies (you shouldn't even be able to flush these so don't even try it)
Paper towels
Newspaper
Tissues (nope, they aren't designed to break down)
YES – can flush
Be Wary Of Misinformation Being Spread By A Friend Of Your Uncle's Workmate's Hairdresser's Uber Driver's Hamster
You might have seen a couple of these floating around: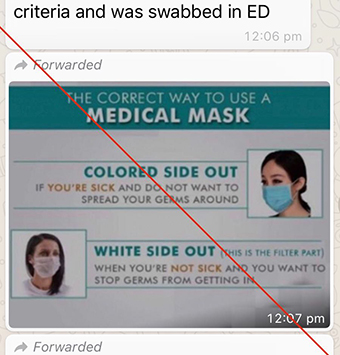 Guys, do not believe the hype. It's pure misinformation.
Botica's Bunch debunked a string of them recently.
What Are The Symptoms Of COVID-19?
They can range from mild illness to pneumonia. Some people will recover easily, and others may get very sick very quickly.
People with coronavirus may experience: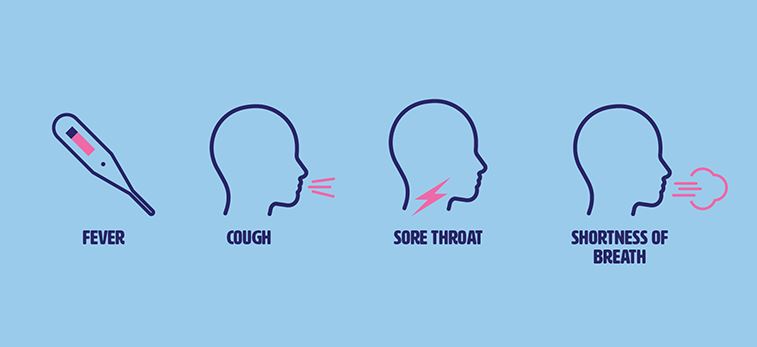 fever
flu-like symptoms such as coughing, sore throat and fatigue
shortness of breath
If you are concerned you may have it, here's the symptom checker on Healthdirect.
I'm feeling anxious and overwhelmed, what can I do about it?
If you need somebody to talk to, consider reaching out to Beyond Blue on 1300 224 636 or read their really good advice here.
For the latest medical advice and official reports – here's the Australian Government's health alert.
Botica's Bunch also spoke to Tegan Carrison from the Australian Association of Psychologists about mental health during the pandemic…
Hit PLAY to listen to the podcast…