West Coast Eagles forward Willie Rioli has spoken for the first time since news broke of his ASADA suspension, thanking family and friends for their support.
Rioli was put on a temporary suspension yesterday when news broke that he had allegedly committed a drug test breach in August.
It has been reported that Rioli substituted the liquid during a urine test with a beverage of some variety. He faces a potential four-year suspension.
Rioli said on facebook that the "lil mistake" would hopefully prove to be "a lesson to be learnt".
He expressed love and gratitude for the support his family and friends and said the suspension "definitely doesn't define me as a person".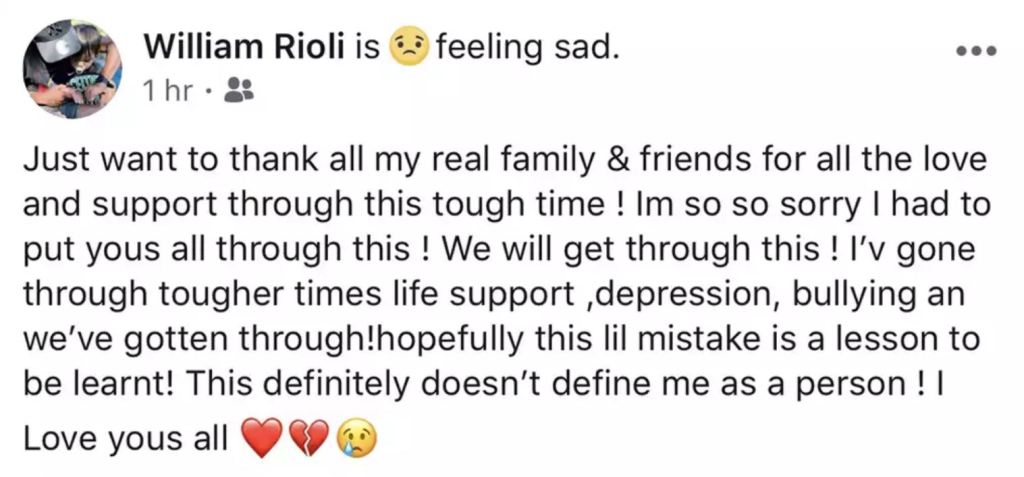 Rioli will miss tonight's knock-out semi-final between Geelong and West Coast at the MCG, and appears certain to miss at least the remainder of this year's finals series, should West Coast progress.
McLachlan said that a hearing which could clear Rioli before the grand final was not on the cards.
"Technically there are provisions for an expedited hearing but my understanding is (it won't be).
"The priority for West Coast and for us is Willie's mental health… that's not something that's in contemplation.