The Sydney Morning Herald got somewhat trigger-happy this week on an obituary for Prince Philip while he is still very much alive.
In the paper's obituary section an article named 'Prince Philip Through the Years'.
According to reports from the Royal family, The Duke of Edinburgh is "doing OK" as he remains in hospital for "rest and observation".
Twitter user 'Miss Bailey Woof' shared a screenshot of the article captioning it "Is there something we don't know @smh?"
Is there something we don't know @smh? pic.twitter.com/gNBbBPBdL8

— Mister B OAM (@MissBaileyWoof) February 22, 2021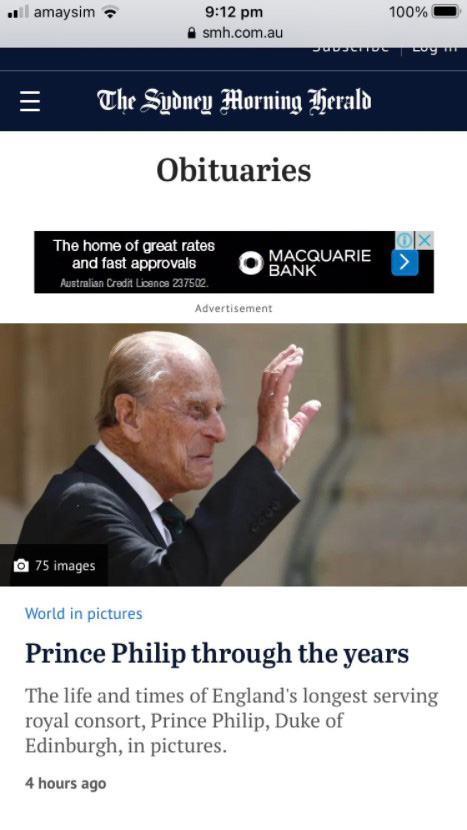 The SMH article has since been deleted and redirects to a blank page.
It's not uncommon for news outlets to have obituaries already written and ready to go for celebs and well-known figures.
Missed The Bunch with Clairsy & Lisa? Catch up by clicking play below!