WA Premier Mark McGowan has revealed long-awaited plans to reopen the state to eastern jurisdictions after months of hard border policies.
The border with WA will reopen when the state hits 90 per cent of the eligible population being fully vaccinated, with the rate currently sitting at 64.9 per cent.
Mr McGowan said the 90 per cent target was expected to be reached in late January or early February.
"It is a cautious and safe plan based on our expert health advice," Mr McGowan said.
"We've done so well, we don't want to fall at the last hurdle.
"Put simply, if we eased our borders earlier at 80 per cent, modelling suggests widespread community transmission would result in far more infections, hospitalisations and deaths."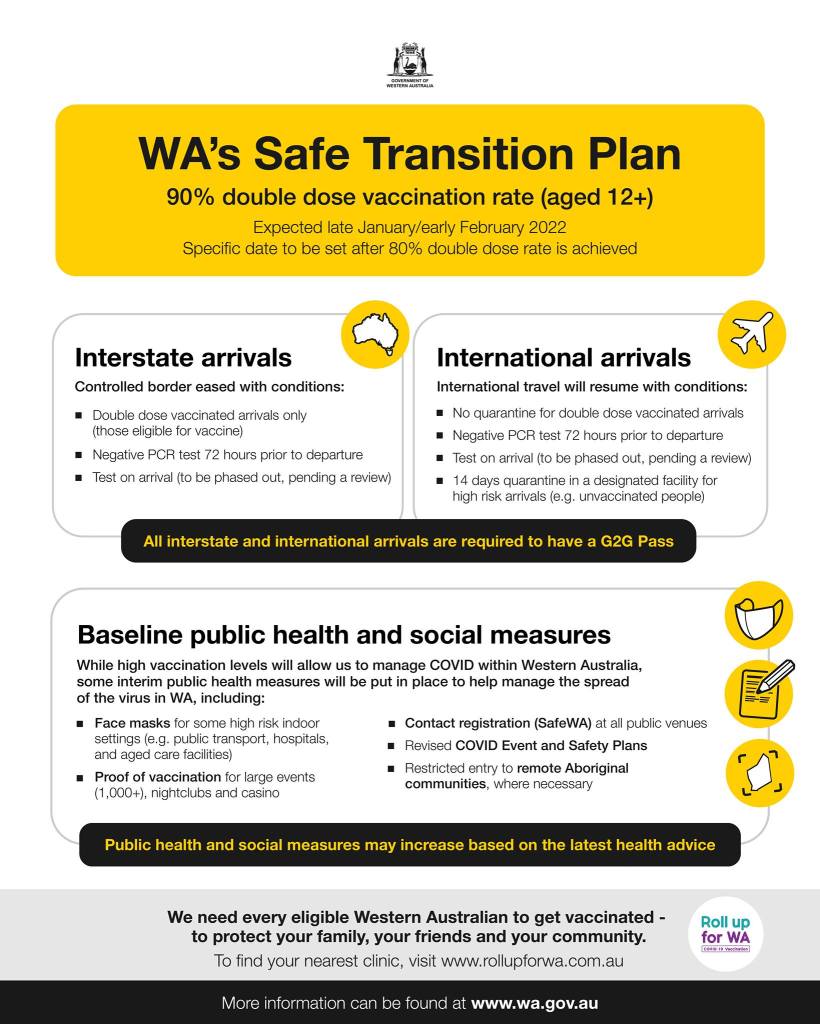 The exact transition date will be announced when WA hits the 80 per cent double dose mark for everyone aged 12 and above.
"The sooner you get vaccinated, the sooner the transition plan, it's in your hands," McGowan said.
WA Health Minister Roger Cook said that to get to 90% double dose rate we need at least 250K more West Australians to roll up and get vaccinated.
"That's four Optus stadiums full of people to get vaccinated," he said.
"Do you really want to be one of those 250,000 people holding us back?"
Meanwhile, NSW and Victoria reopened its borders for free travel between the states on Friday.
Missed Clairsy & Lisa? Catch up by clicking play below!