A student has been locked out of her Perth home by her landlord over coronavirus fears.
The woman, known as 'Helen', returned from a trip to Malaysia to find an eviction notice saying she was no longer welcome and the locks changed.
"Warning, no trespassing: House in lockdown due to corona virus," it read.
"…due to your failure to stay in contact with me, with World Health Organisation Global Emergency over coronavirus you are no longer welcome in this house."
She tried to contact her landlord, who also lived at the Atwell property, but he didn't pick up the phone, instead he later sent her a text: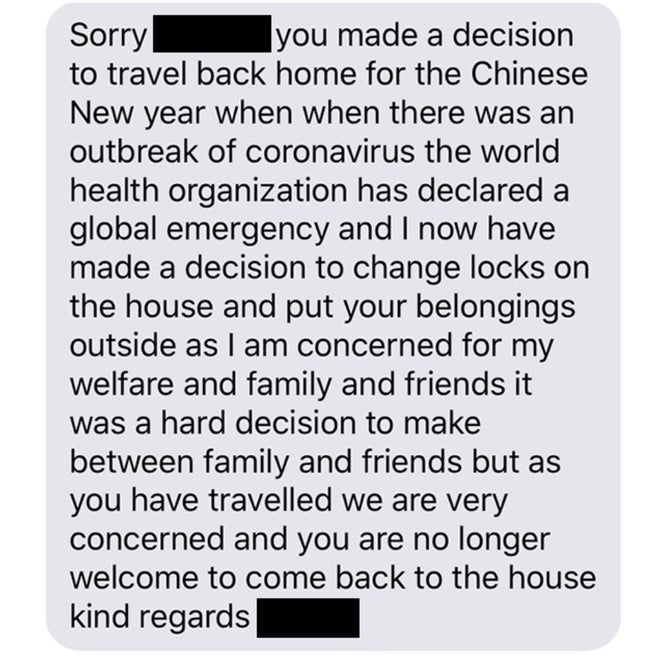 Helen travelled to Malaysia on January 24 to visit family and friends for the Lunar New Year celebrations before returning to Perth on February 4.
She had not been anywhere near China, or Wuhan, where the virus outbreak started.
"I feel so sad and confused," she told ABC News.
"I haven't been to China so why do they think I have the virus?"
She explained how her belongings were still inside, but she was too scared to go pick them up.
Helen is staying with a friend for now.
There are only 18 confirmed cases of the virus in Malaysia, and 15 in Australia.