The WA government has announced an expansion to their mandatory vaccination policy.
The policy follows the existing mandates in place for workers in high-risk industries and will roll out in a phased approach.
As well as the extension to other industries, there are new requirements for all critical workers to be vaccinated in the event of a lockdown or similar restrictions, to continue attending work.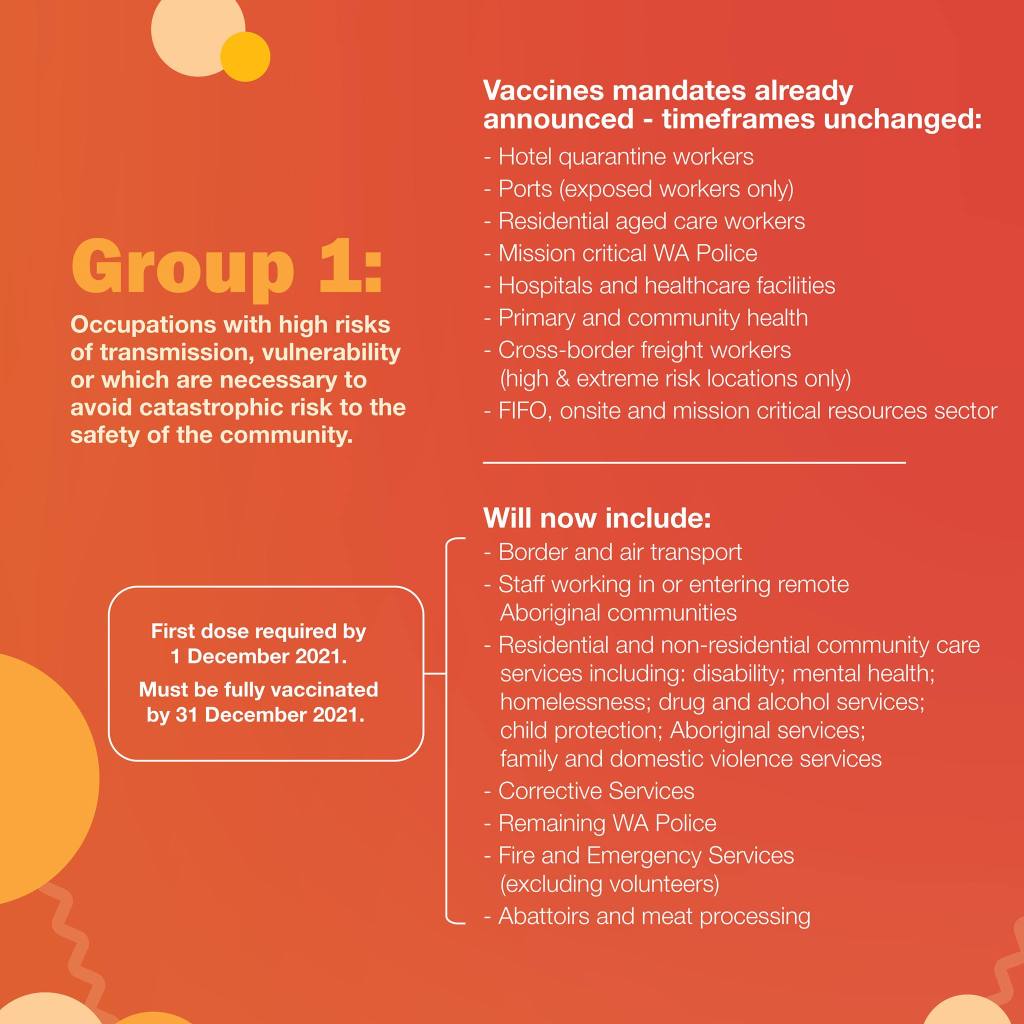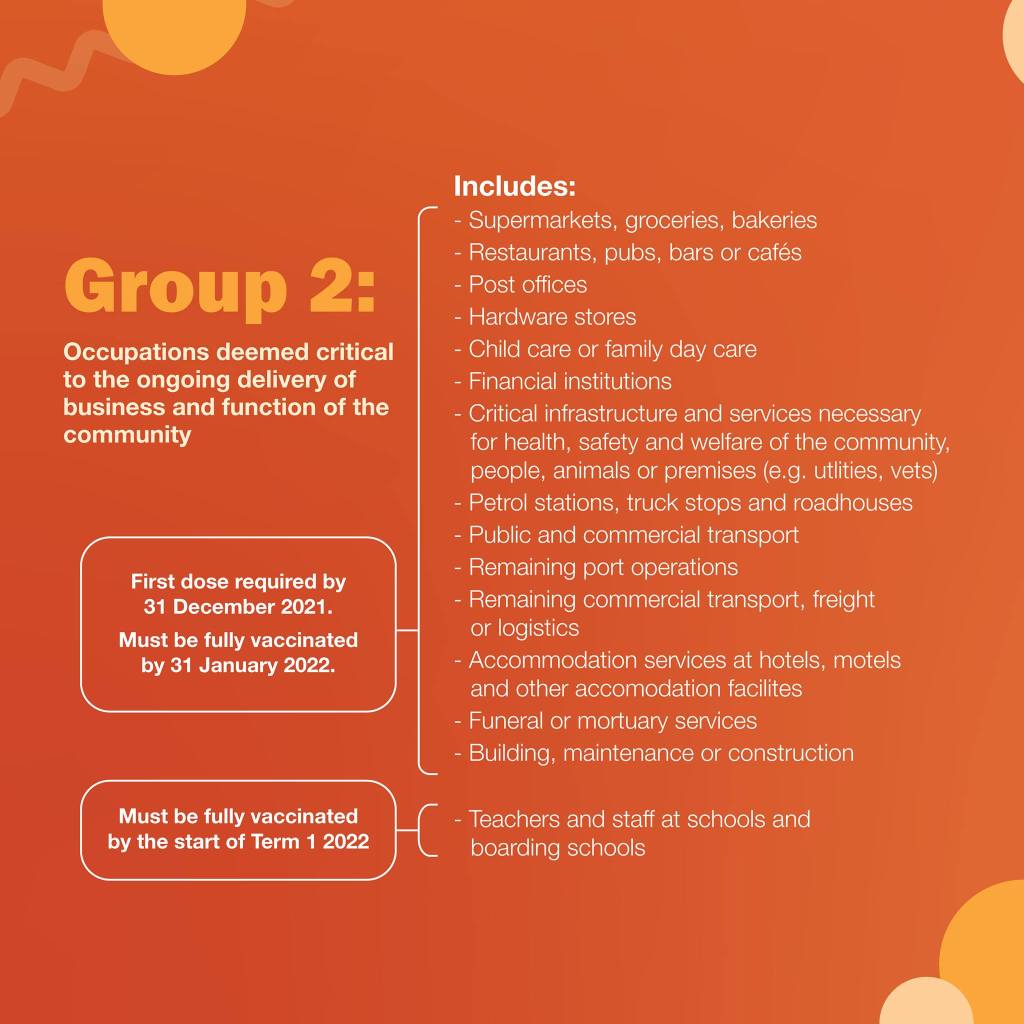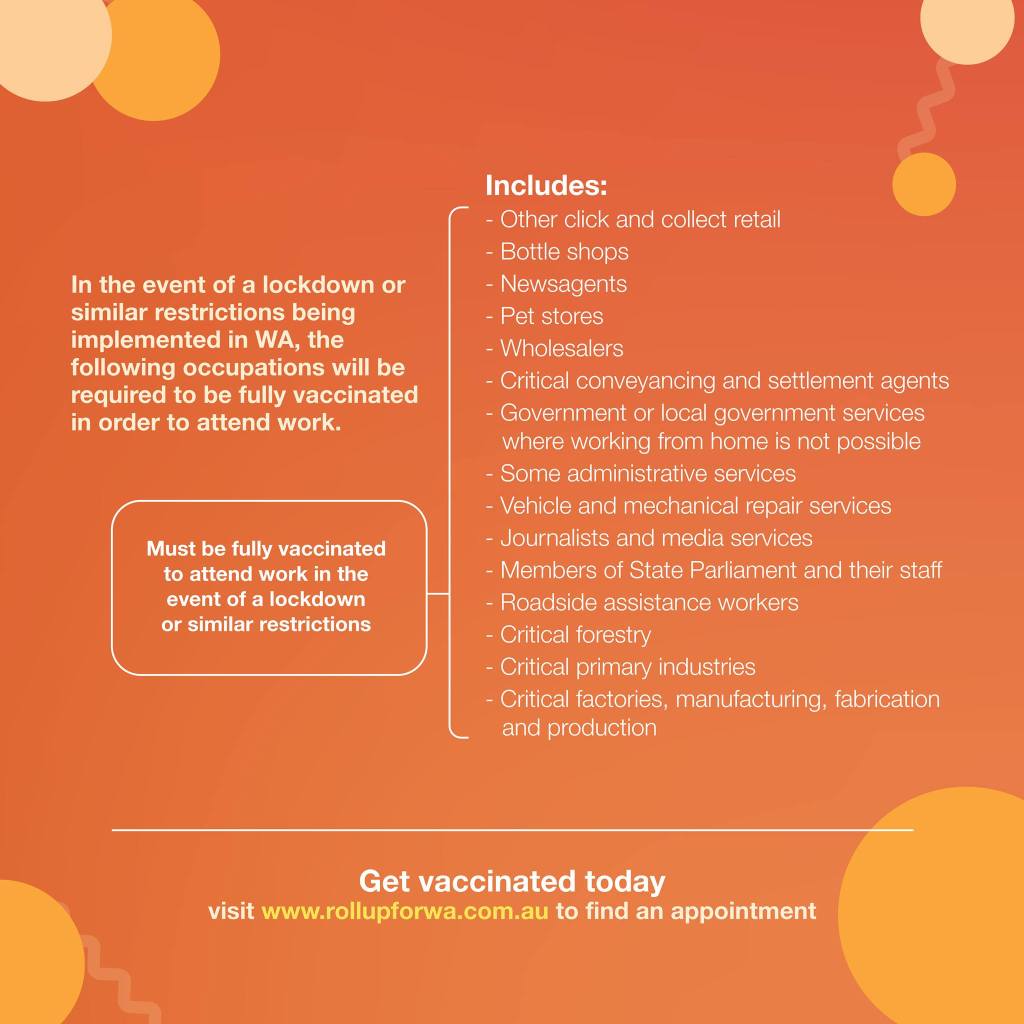 CLICK HERE to see the full list at www.wa.gov.au