For the love of baby cheeses Perth, check your Lotto ticket.
A ticket sold at Waikiki Village Newsagency is worth more than $774,000.
"I was here by myself at 6.30 this morning when I found out we had a winner, I wanted to scream," newsagent Evelyn Hinds said.
"I'll admit, I did end up screaming, which didn't really help my already sore throat."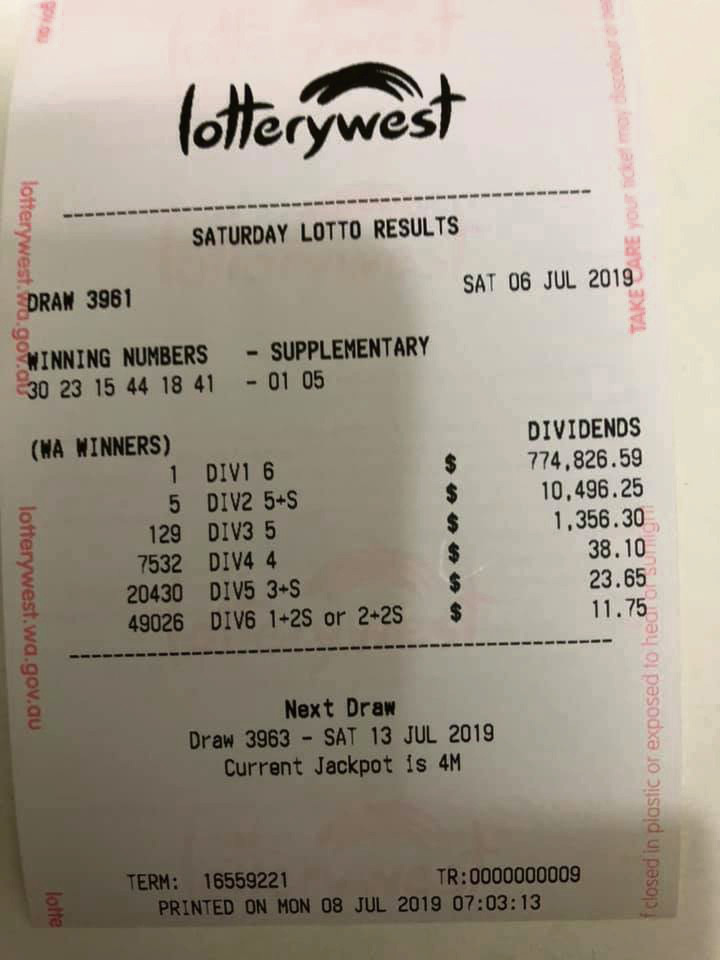 Meanwhile, Thursday's Powerball has jackpotted to $80 million, followed by Saturday Lotto's $20 million Superdraw.