A bar in Melbourne has been forced to take down their social media content and reassess their bar's motif after copping criticism for theming their bar after the Vietnam War.
The Rickshaw Bar in Richmond took down all content from their Instagram apart from an apology that they issued to their followers.
A series of posts featuring imagery from the Vietnam War, bullets, military aircraft and references to chemical weapons were among those pulled from the bar's social media.
"Settle into a booth or bunker down at the bar," their original press release had read.
"Exposed concrete floors, charred wood panelling and army-green booths suggest what a post-apocalyptic future may have looked like in the '70s; with burnt orange and brushed gold details mirroring the fire that flashes from the kitchen and the bar. The suggestive glow of red-neon light leads to the dark depths of the 65-seater venue, while stickers and tattered posters adorn the walls and empty bullet shells are littered throughout."
Ooof.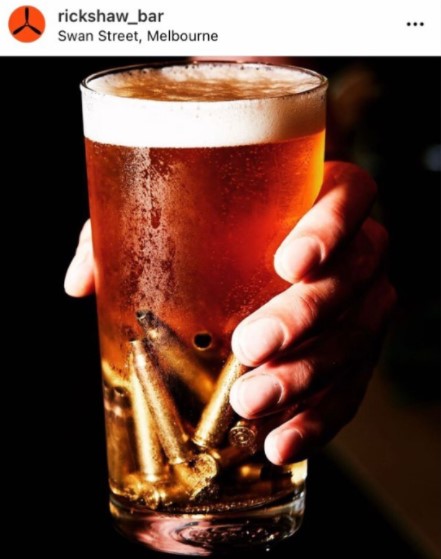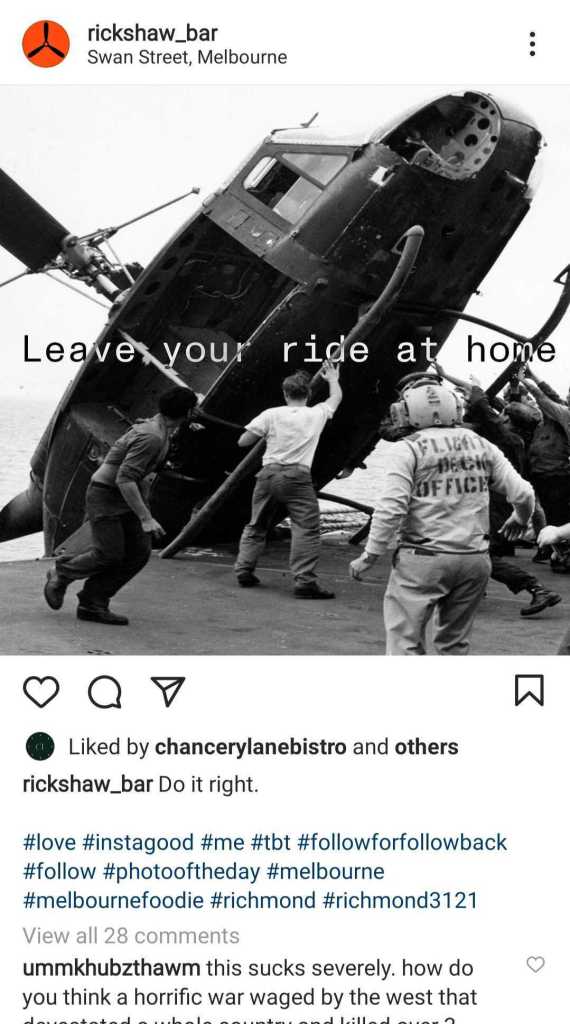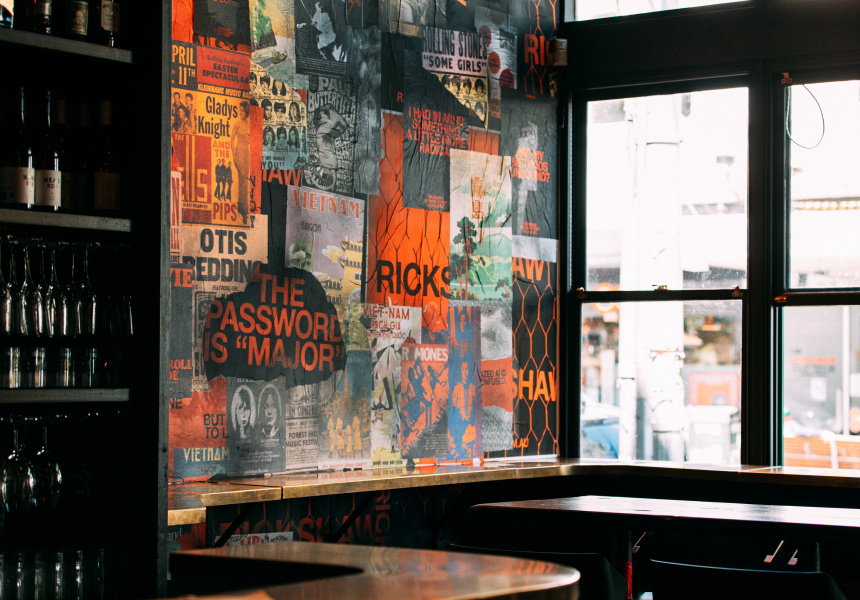 In their Instagram post, those behind the bar apologised to anyone who "found the content inappropriate".
"We have revised our tone and are working hard to make this right. Sorry for any distress caused – it was never our intent," the post's text continues.
Comments on the since-removed posts pointed out that the bar's content had trivialised people's trauma.
"Just gonna say it louder for those out the back: VIETNAM WAR ERA IS NOT AN AESTHETIC," wrote one commenter.
"My family is still suffering PTSD and you thought it was a good idea to capitalise on their pain," another wrote.
The Vietnam War lasted for nearly 20 years and was responsible for the deaths of 1.3 million people.