South Australia has been moved up from 'very low risk' to WA… to the highest rating of any other state or territory, WA Premier Mark McGowan announced on Monday arvo.
Just hours after the WA border was softened on Saturday, three community transmission cases were discovered in Adelaide… which have since blown out to 17.
Travellers arriving from SA are now required to either turn around and head back home or self-quarantine at a suitable premise for 14 days.
If a suitable premise is not available, they'll be put in hotel quarantine at their own expense.
New Rules For Travellers From SA
Given the size of the outbreak, the WA government has moved SA up from a 'very low risk' category to 'medium risk'.
Premier Mark McGowan said this is highest rating of any other state or territory… and SA may move to the 'high risk' category very soon.
Which means further restrictions: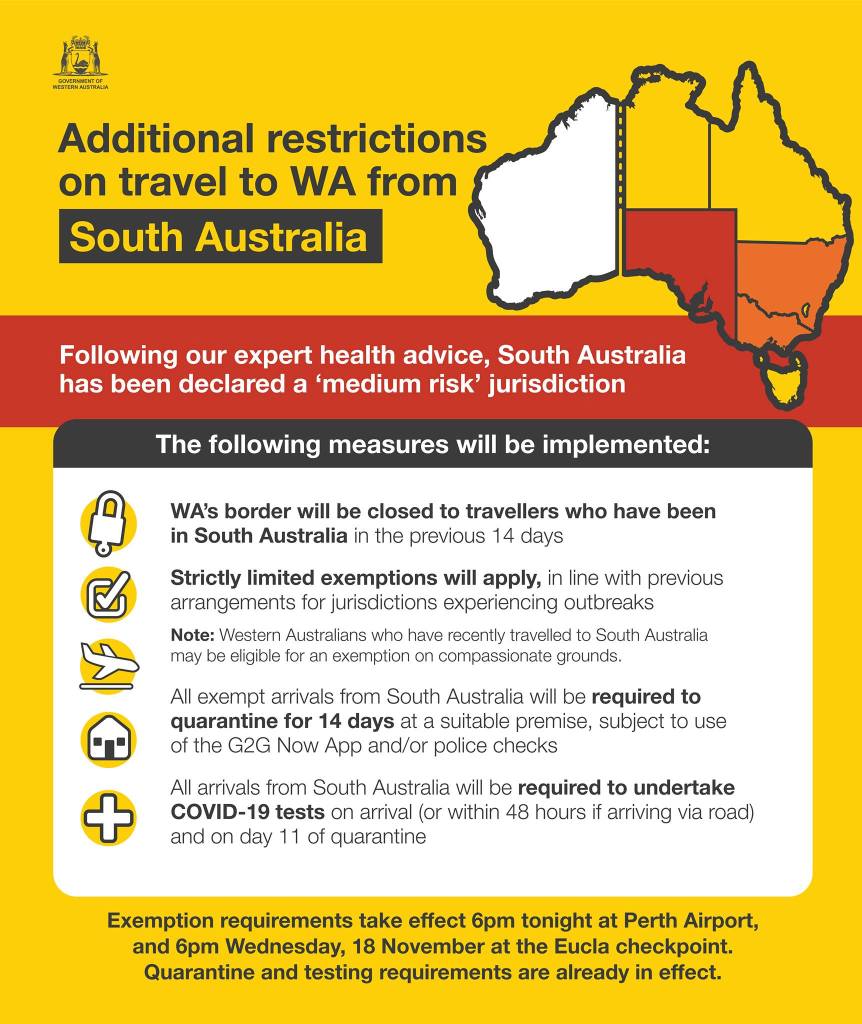 Will WA's Hard Border Be Reinstated?
To go back to a hard border was something the McGowan government hadn't determined as yet.
"We'll watch South Australia very, very closely, if we need to toughen the measures even further on South Australia we will," he said on Monday afternoon.
"If there are outbreaks in other states, well then, we may then need to bring up the hard border altogether to all states and territories."
Meaning it's not out of the question.
Mr McGowan said they'll monitor the situation over the next 24-48 hours to see if further action needed to be taken.
Missed Clairsy & Lisa? Catch up by clicking play below!