A quick scan for a rogue cricket ball turned into an impromptu snack break for Dave Warner.
It happened in the final moments of the Cricket World Cup match against New Zealand at the weekend.
Facing defeat, the Kiwis were nine wickets down when the ball was hit for six.
Dave Warner headed to the crowd to go look for it.
Nope, couldn't find it.
What Warner did find, however, was a punter offering him some of the chips he'd been eating.
Instead of politely declining, Warner got stuck into the chips.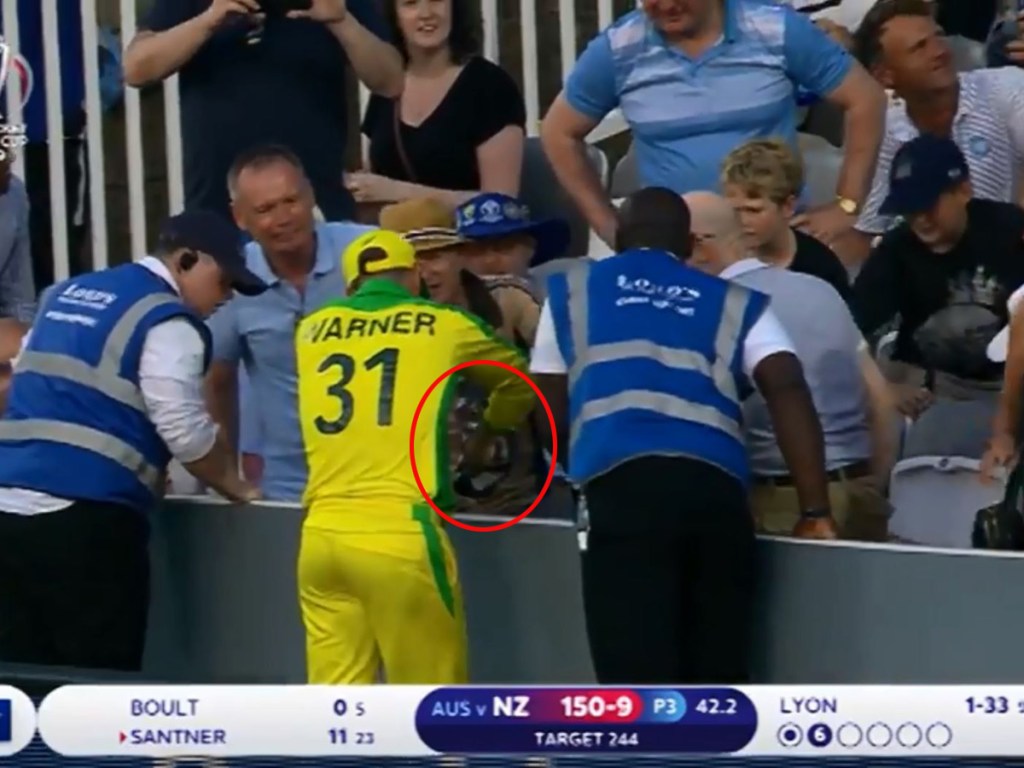 The clearly-delighted crowd was a far cry from this time last year when he was considered the villain on Aussie cricket.
Australia have a break for a week before facing South Africa in Manchester.
It's not known what flavour the chips were.
Missed Clairsy & Lisa? Catch up by clicking play below!