Not only was his ripping goal easily the pivotal moment of Fremantle's win against the Eagles at Optus on Sunday (and likely the year), Caleb Serong also bagged the Glendinning-Allan Medal for the best on ground… and is fast-becoming the one to watch.
"You forget that he's a second-year player," David Mundy told The Bunch on Tuesday. "There's still a lot for him to learn, he's got a lot of development in him and he's already as good as he is."
Thing is, if you can't spot his number 3 jumper on the field, just look for the Honey Badger-like headband.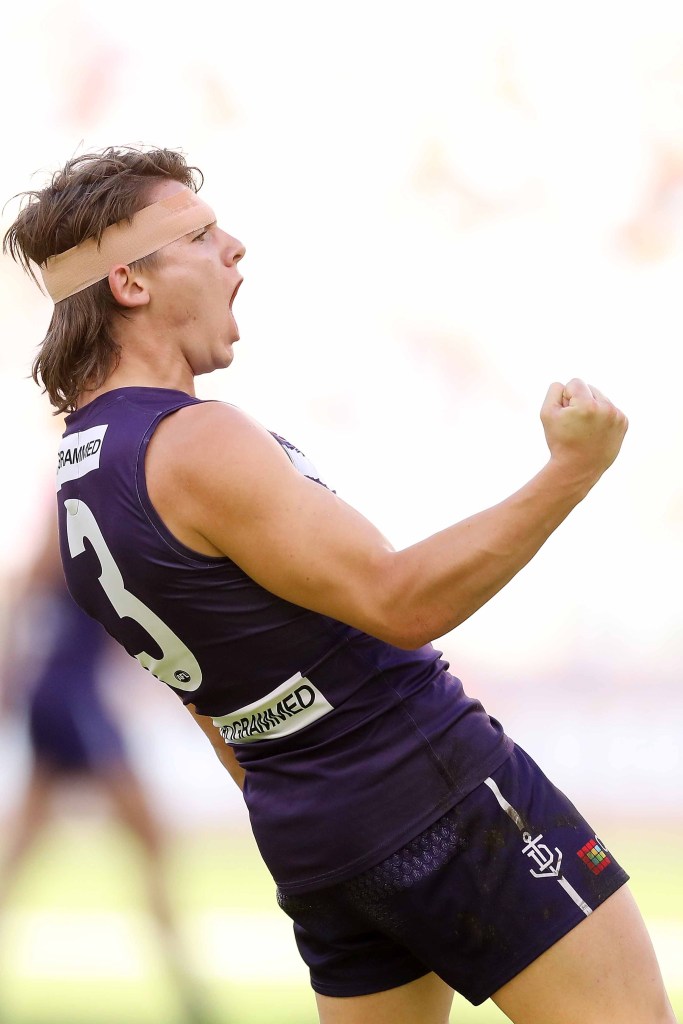 Mundy explained why Serong has been wearing it almost the entire season – and why he wants the youngster to keep it.
Hit PLAY to listen in…
Missed Clairsy & Lisa? Catch up by clicking play below!