Channel 7's new competition is set to showcase some of the best balloon art from across the country, with contestants battling it out to be the ultimate balloon artist.
Hosted by actor Stephen Curry and comedian Becky Lucas, 'Blow Up' hits our screens next week.
But not everyone is excited about it.
The same show is also set for New Zealand screens, and has been called out for its potential to contribute to pollution and waste.
Professor Sally Gaw from the University of Canterbury told the NZ Herald that single-use latex balloons are significant polluters and can take years to break down, even when commercially composted.
"The idea of using resources to create things that will be destroyed in a short time frame is really no longer acceptable," she said. "Even just the premise of creating a whole lot of waste that then needs to be dealt with for no reason other than entertainment is a problem to start with."
It's understood that Warner Bros Discovery has engaged the services of Eco Balloons, a specialist in guaranteeing zero waste. However, Professor Gaw still has concerns about the impact of the show, especially given the limited supply of helium worldwide.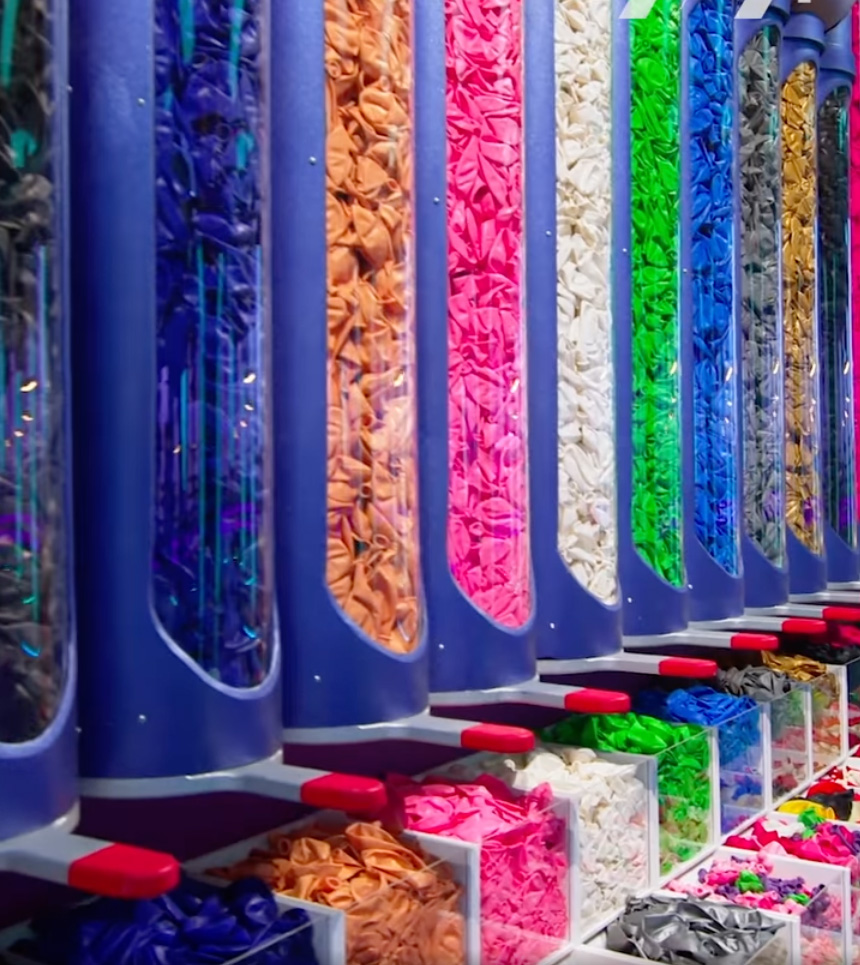 'Blow Up' is set to premiere Monday, May 15, on Channel 7 and 7plus.