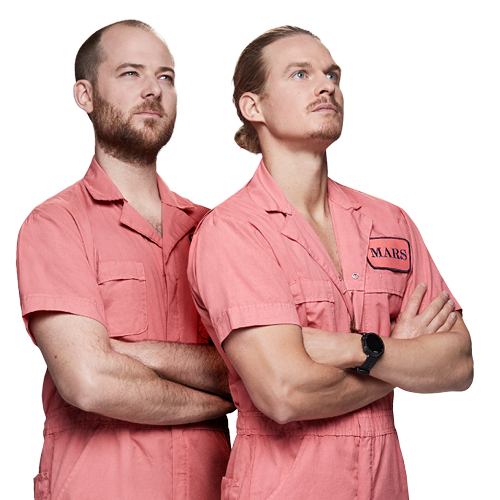 5PM-6PM Weekdays
Will & Woody
Need A Lift Home?
In their very essence, Will & Woody are driven by the same simple goal: to have a good laugh and make your day.
But what is the Will & Woody Show?
It's banter. It's talking gossip. It's daily news. It's celebrity interviews and it's all about you and your phone calls. Overall, it's infectious fun, and everything you need to make your drive home the highlight of your day.
Get ready to laugh out loud at classic segments like "The Wrong Word In The Wrong Place".
Hear from Australia's cutest kids as they plead their case to win pocket money in "The Pocket Money Pitch".
And prepare to be heart-warmed by the inspirational stories in "Will & Woody's Mission Made Possible"
So buckle up, and tune into the boys for your drive home, 5-6pm weekdays.
We want to hear from you:
Will & Woody's Share My Food – How to Guide – Download here
Will & Woody's Cold Cases – here
Will & Woody's Uncomfortable Questions – here
Get in contact!
Phone: 13 10 65