Gone are the days of actually going to the trouble of making gravy that's even close to the stuff that my local takeaway joint has, which which I swear – hand on heart – is the best in Australia.
Because this exists: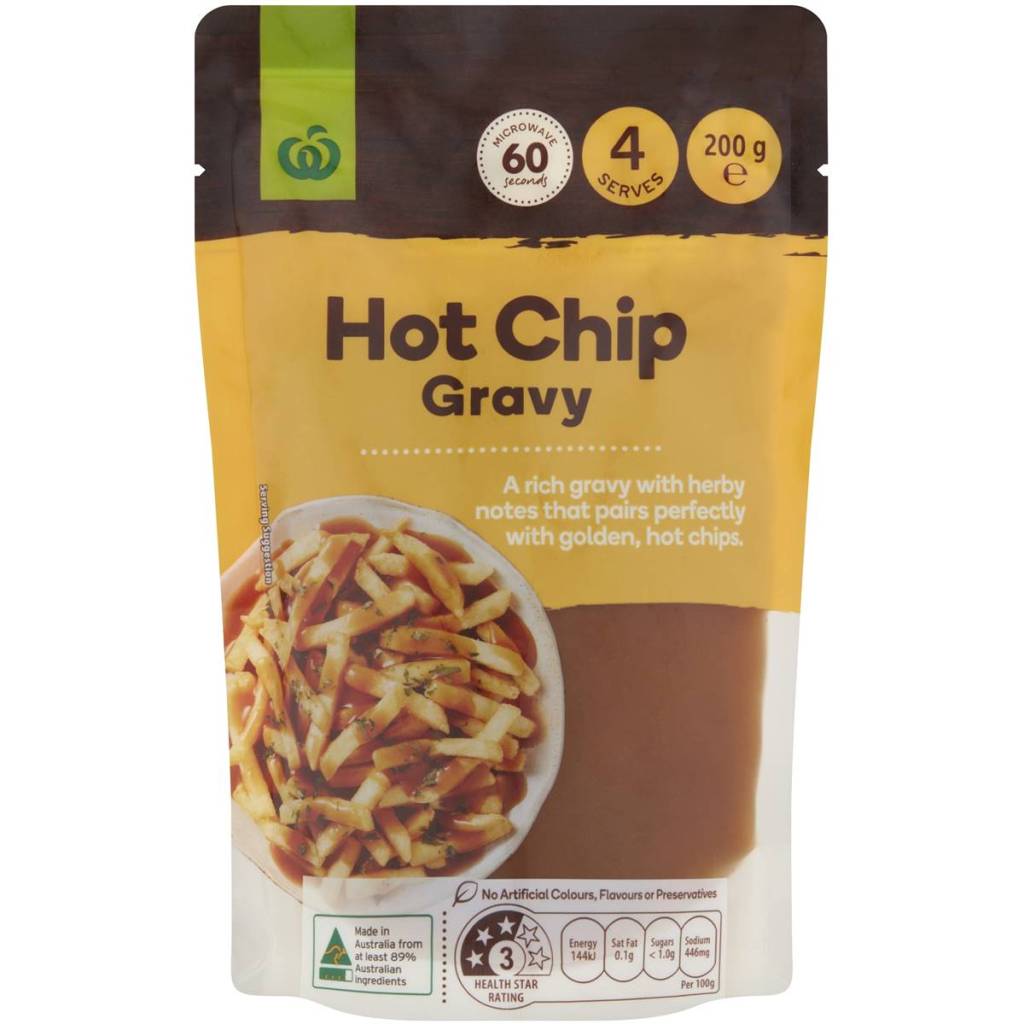 Woolworths has just released a 60-second microwavable pouch of 'Hot Chip Gravy'.
And you know what, I'm not opposed to this idea – let's not lie to ourselves, we've seen the tub of Maggi at the back of our local takeaway, so I can't imagine this would be much different?