It's taken two years but hey, we'll take it.
Apple has just rolled out the first betas of upcoming iOS 15.4 updates to developers for testing, and one in particular looks very practical.
It's understood that there'll be a new function allowing Face ID to function with a mask on, without an Apple Watch for authentication.
Apple says the new feature will be able to recognise 'unique features around the eye", which is amazing (but also Black Mirror vibes, am I right).
After the update is rolled out to users, under Settings there will be a 'Use Face ID with a Mask' toggle you can switch on. If your wear glasses, you'll also be able to select the 'Add Glasses' option. For Face ID with a mask to work, you must be looking at your device for it to unlock, and it won't work for sunglasses.
Users will also need an iPhone 12 or iPhone 13 model to access the feature.
We don't know exactly when iOS 15.4 will be available to update, I mean, iOS 15.3 only just updated in the 24 hours.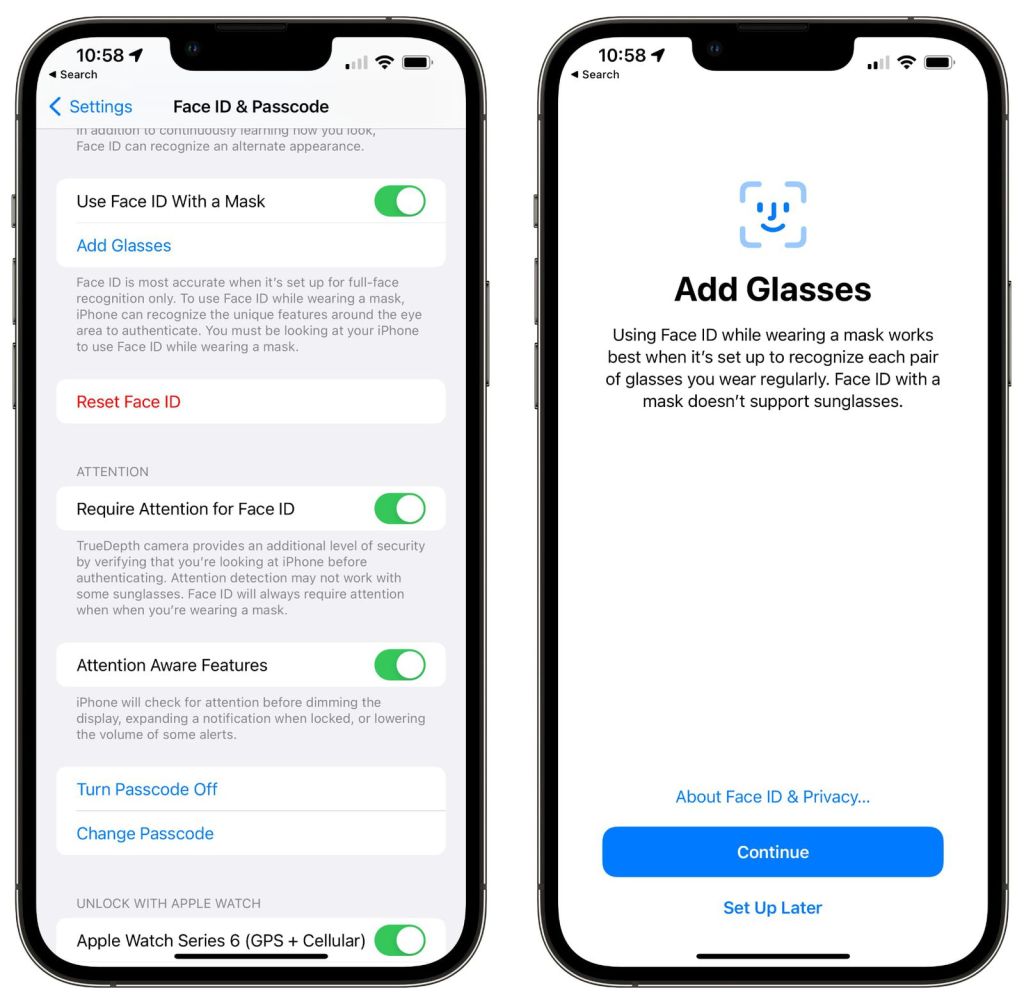 Here's the new toggle in iOS 15.4 (settings > Face ID > Use Face ID with a Mask) pic.twitter.com/nL8PPxrrZe

— Brandon Butch (@BrandonButch) January 27, 2022