Channel Nine's Scherri-Lee Biggs joined Clairsy & Lisa straight from Exmouth:
Followthe podcast on
We're told it's a once-in-a-lifetime event and the bets viewing spot is right here in WA (although if you haven't made your way up to Exmouth yet to view the eclipse, you may have left it a little late.
Still, we're excited…even if we're just watching the whole thing from here in Perth.
The good news is that while we won't be seeing the eclipse in totality from here, we'll still get about 70-75 per cent of the show (without the 13-hour drive).
Here's what you need to know to watch the show:
What is a solar eclipse?
A total solar eclipse is a truly once-in-a-lifetime event, occurring every 100 years, on average, the last one in WA took place in 1974. They happen when the sun, moon and the earth align with the moon passing between the sun and the earth.
Protect Your Eyes
The most important thing to remember while viewing any solar eclipse is that you can cause permanent damage to your eyes if you decide to stare at the thing! It's still the sun, even if it is obscured by the moon.
If you want to look directly at the eclipse, your best bet is to get yourself a pair of snazzy glasses that meet international standards. You want to look for glasses that meet ISO 12312-2. Don't do what this guy did: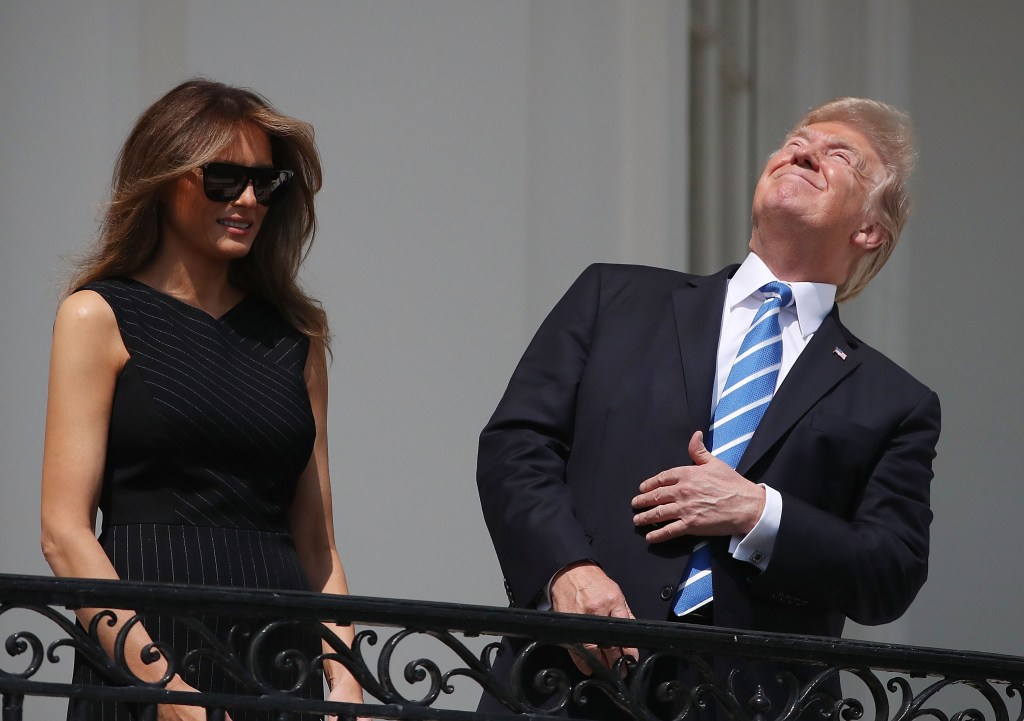 Make sure that your glasses aren't damaged, scratched or cracked. You can check that they're in good condition by taking a look at a lamp or light bulb – you shouldn't see anything, only light from the sun should be visible through ISO-certified glasses.
Remember, sunnies and welding masks are not it.
What will we see and when will we see it?
Perth will be plunged into about 75 per cent darkness at the peak of the eclipse. And while maximum totality will only last for around a minute, the whole show will be happening in the sky over the course of around three hours.
For those in Perth, the eclipse will begin at around 10am through until 12:45pm-ish. Maximum totality will occur at around 11:20am (WST).
If you're wondering about the journey of the eclipse and what you'll see at your location, check out this handy map.
Where should I go to see the show?
Basically anywhere with an unobscured view of the sky will give you a good show. There are your classic observation spots like the observation deck at Kings Park, Mardalup Park in Claisebrook Cove, Matilda Bay near the Uni of WA, the western side of Lake Joondalup Nature Reserve, South Ledge Lookout at Mundaring Weir and Point Peron in Rockingham.
If you want a bit more context and info with your eclipse, the WA Museum is hosting an Eclipse viewing site where you'll be able to take a peek through their solar telescope as well as watching the live stream straight from Exmouth.
Missed Clairsy & Lisa? Catch up by clicking play below!