Twelve years ago today, Perth was thrown into chaos when one of the most intense storm cells passed over Perth.
We didn't know it at the time, but March 22, 2010 would be forever etched in our minds as 'The Great Perth Hail Storm of 2010'.
I mean, this beast of a cell caused more than $1 billion damage – the costliest natural disaster in WA history.
We all know where we were at 3.30pm that day, as the dark clouds gathered… the golf ball-sized hail making huge golf ball-dimple dents on cars… and we all remember this guy on the news…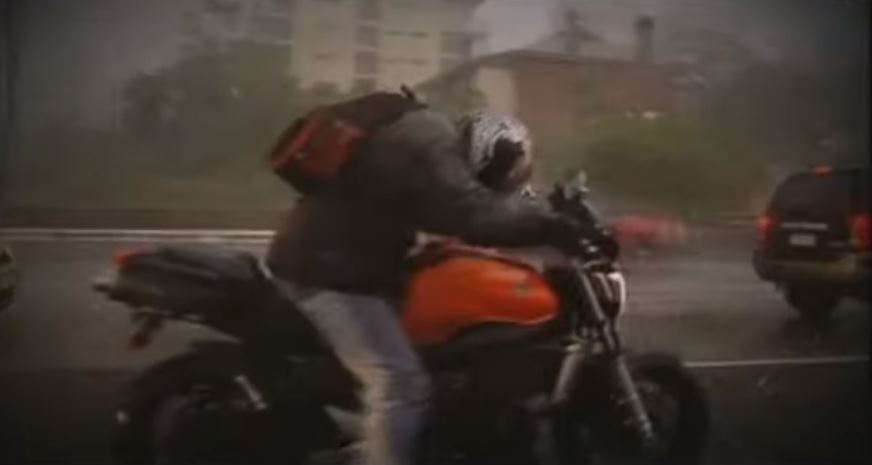 The Facebook group 'I Survived the Great Storm of Perth 22/3/2010', while now down to just over 300 members, had over 11,000 at the time, with stories such as:
"I was hiding from the rain under the footbridge at Mt. Lawley station… the metal footbridge. =\ Some poor sod's car got washed away under the footbridge. Heeaavy!"
Twitter had also gone into overdrive:
"The hail just destroyed our pergola – all the sheets are punched through by golf-ball size hailstones"
"My house is being smashed – hail punching through fibro sheeting like wet cardboard"
"My brother's house is destroyed…. Every window broken, screen doors cracked, hole in the roof, furniture ruined. Poor guy."
Clairsy & Lisa took a look back on the show this morning… hit PLAY to listen in