Search crews have defied the odds to find a tiny radioactive capsule which went missing in remote WA.
The 8mm by 6mm item fell out of a density gauge while being trucked from a Rio Tinto mine in the Pilbara to Perth last month.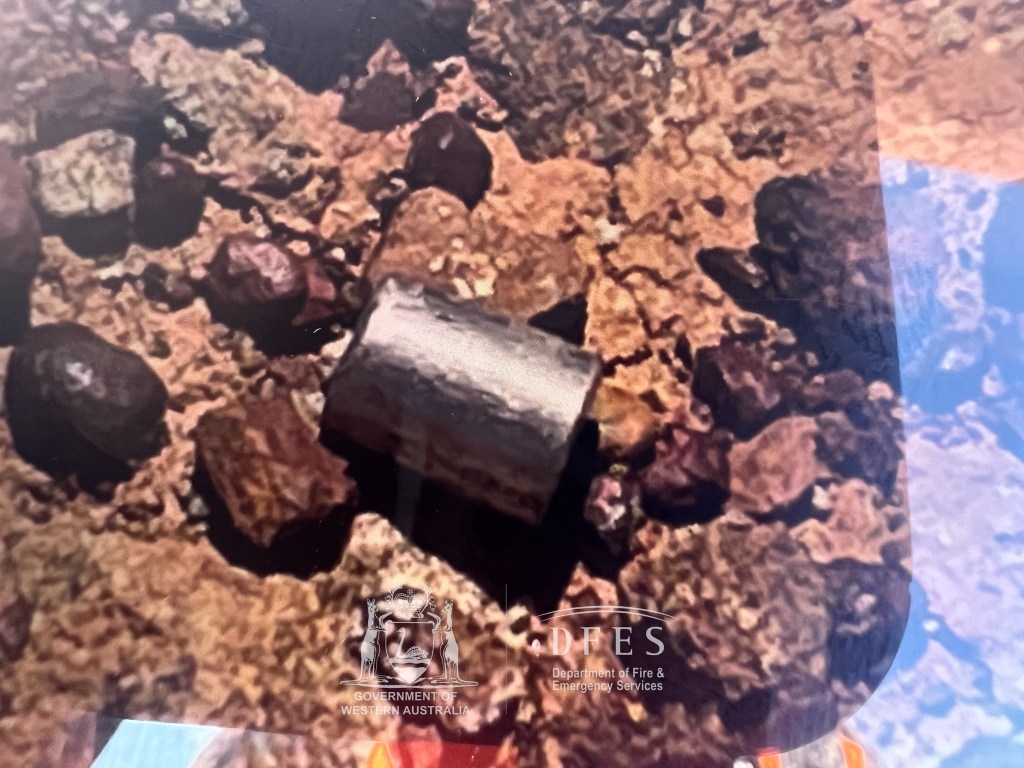 WA government officials said the dangerous capsule had been found on Wednesday just south of Newman on the Great Northern Highway.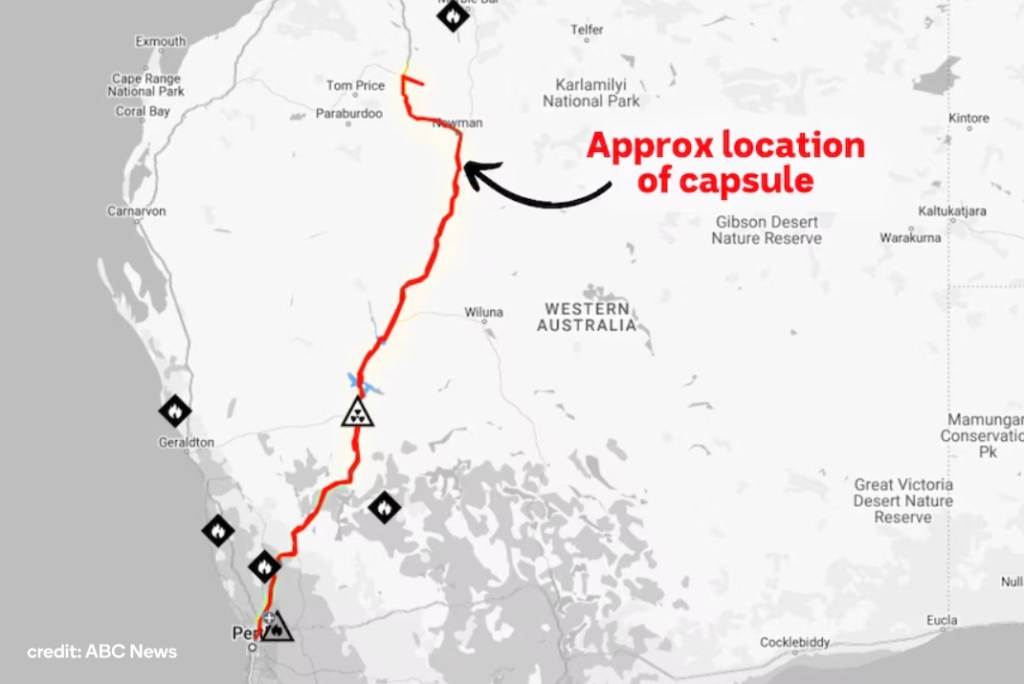 It was detected by a vehicle travelling at 70km/h when specialist equipment picked up emitted radiation.
Portable detectors were then used to locate it two metres from the side of the road.
Search crews had spent six days scouring a 1400km route amid warnings the Caesium-137 in the capsule could cause radiation burns or sickness if handled and potentially dangerous levels of radiation with prolonged exposure.
Emergency Services Minister Stephen Dawson said the discovery was extraordinary considering the scope of the search area.
"Locating this object was a monumental challenge," he told reporters.
"The search groups have quite literally found the needle in the haystack."
A government investigation has been launched into the incident and a report will be provided to the health minister.
Rio Tinto has previously apologised and ordered its own review into what went wrong during the haul, which was carried out by a contractor.
The mining giant said a bolt that secured the capsule within the gauge appeared to have sheared off, creating a hole just big enough for the item to escape.
The truck arrived in the Perth suburb of Malaga on January 16 but it wasn't until nine days later that a technician realised the capsule was missing.
Under WA laws, the maximum fine for failing to safely store or transport radioactive material is just $1000.
Health Minister Amber-Jade Sanderson on Wednesday said the government was looking at increasing the outdated and "unacceptably low" penalty.
Rio Tinto iron ore chief executive Simon Trott said the mining giant would fully co-operate with the government's investigation.
"We'd be happy to reimburse the cost of the search. That is ultimately a matter for the state government," he told reporters.
Department of Fire and Emergency Services chief executive Darren Klemm said it had been an outstanding collaboration between state and federal agencies.
"Once the capsule has been secured, we will survey the site to ensure there is no contamination in the surrounding area," he said.
"In the extremely unlikely circumstance that the capsule leaked, we will remediate the area."
Defence officials are verifying the identification of the capsule which has been placed into a lead container to shield against radiation.
It will be stored in a secure location in Newman before being transported to a Perth health facility.
Chief Health Officer Andy Robertson said the capsule did not appear to have moved and no injuries had been reported.