Savvy phone and text scammers pretending to be from banks have cost Australians more than $20 million, with losses across industries amounting to nearly $170 million.
More than 14,500 reports of bank impersonation last year resulted in over $20 million being extracted from customers, with total losses across all industries reaching nearly $170 million, the Australian Competition and Consumer Commission's Scamwatch said.
The data comes weeks after consumer finance company Latitude Group admitted 14 million Australian and New Zealand customers had records stolen from its systems.
The hack, detected a fortnight earlier, snared 7.9 million driver licences, about 53,000 passport numbers and an additional 6.1 million records, including names, addresses, telephone numbers and dates of birth.
Scammers are using new technology to trick their victims, by making the call appear to come from the bank's legitimate phone number or by sending a text that appears in the same conversation thread as genuine bank messages, the commission said.
"We are incredibly concerned about bank impersonation scams because they can be so convincing, they are very hard to detect," the commission's deputy chair Catriona Lowe said.
With millions of Australians worried about online data breaches, it has led consumers to act on these scam calls and text messages "out of fear that their accounts have been compromised", she explained.
"What's equally worrying about this particular scam, is that it is emptying every last cent out of victims' savings accounts …This causes both financial and emotional devastation."
She noted the average loss for a bank customer was more than $22,000.
Ms Lowe cited the example of a man who lost more than $500,000 after receiving a call from someone claiming to be from a major bank's security department wanting to know if a payment had been authorised.
The commission warns the scam texts and calls have a sense of urgency to them, such as fraudulent activity raising red flags or a frozen account.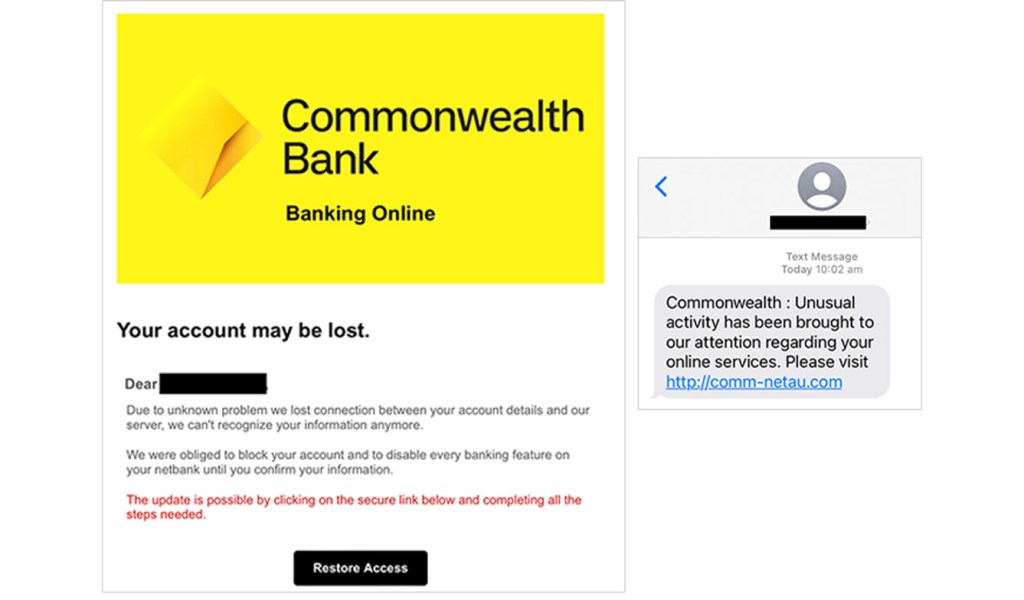 "It is critical to remember that no matter how legitimate the call or message seems, a bank won't ask you to urgently transfer funds," she said.
"If you receive an SMS with a telephone number to call, do not use it … likewise, hang up if you receive a call from someone claiming to be from your bank requesting you to transfer money to keep it safe."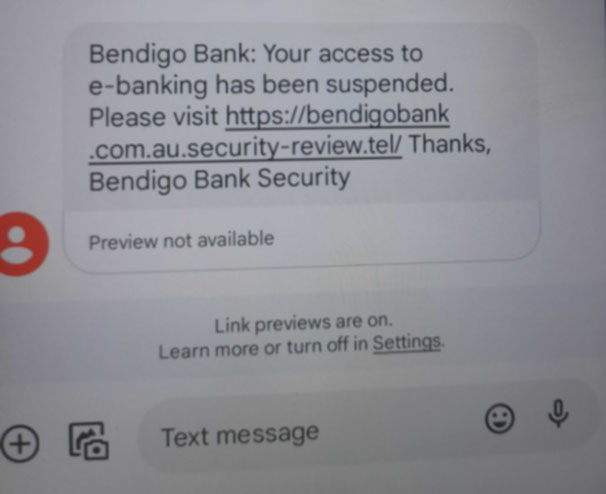 Assistant Treasurer Stephen Jones told the Australian Financial Review Banking summit on Tuesday establishing a national anti-scam centre will be at the core of a plan to make Australia the "destination of last resort" for scammers.
The government will seek to strengthen protections around companies storing consumer data, speed up the detection of scams, bolster the safety of transactions and help victims recover stolen ID more quickly.
Millions of people had their personal data stolen last year in a series of high-profile hacks, including of Medibank and Optus.