Starbucks is well-known for writing customer names on their coffee cups, usually badly, but one employee is being lauded for the way she helped a teen she thought was in danger.
Brandy Roberson's told the New York Post that her 18-year-old daughter had been studying by herself in the Starbucks café when she was approached by a man she didn't know.
"The man was very loud and animated," Roberson said.
A female Starbucks worker came up to the teen and handed her a paper cup, saying it was an extra hot chocolate someone had forgot to pick up.
On the cup she had written a note that said, "Are you okay? Do you want us to intervene? If you do, take the lid off the cup."
"She looked up and just saw a row of baristas staring at her – ready to step in," said Ms Roberson.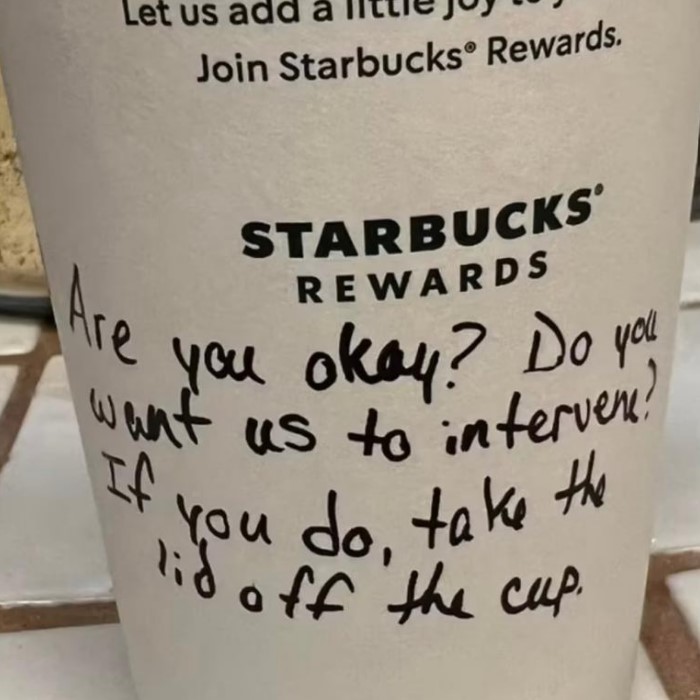 The teen then let the staff know that while appreciative, she was actually OK.
Ms Roberson said it reaffirmed her faith in humanity.
"Maybe just seeing this story, others… if given the opportunity to say something or turn away, they would say something."