Daniel Radcliffe, known for his iconic role as Harry Potter, steps into a new role as executive producer for an upcoming documentary about his former stunt double.
'David Holmes: The Boy Who Lived' suffered a life-altering accident while filming 'Harry Potter and the Deathly Hallows: Part 1.'
During a stunt intended to send Harry Potter flying, an explosion went awry, leaving Holmes paralysed from the chest down.
The documentary offers a personal look at Holmes' journey, featuring behind-the-scenes footage of his stunt work and glimpses into his current life.
View this post on Instagram

"The film tells the story of David Holmes, a gymnast from Essex chosen as Radcliffe's stunt double at age 11. A tragic accident during the penultimate film left Holmes paralysed. As Radcliffe and the stunt team support Holmes and his family, it's Holmes' resilience that becomes a profound source of inspiration," the doco's synopsis reads.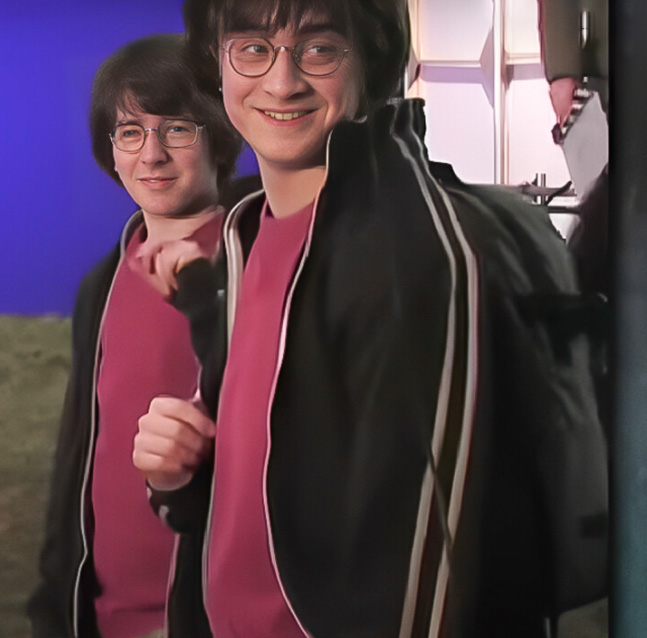 More than a decade after the accident, Holmes maintains a close relationship with the Harry Potter cast, particularly Radcliffe, who emphasises the importance of Holmes in his life.
"I've got a relationship that goes back many, many years with Dave," Radcliffe told The Mirror in 2021.
"And I would hate for people to just see me and Dan and go, 'Oh, there's Daniel Radcliffe with a person in a wheelchair' – because I would never, even for a moment, want them to assume that Dave was anything except for an incredibly important person in my life."
Holmes, now 42, has previously revealed details of his accident, which occurred during a flying scene at Warner Bros Studios.
In an interview with the Mirror in 2014, he said he was pulled backwards "at speed" by a high-strength wire in a "jerk back" stunt that replicates the effects of an explosion. However, Holmes was launched into a wall and immediately broke his neck.
Holmes says the upcoming doco tells the story of not just his achievements in front of the camera, "but also the challenges I face every day, and my overall attitude to life after suffering a broken neck.
The documentary is set to premiere November 15.