Composer Burt Bacharach, whose hits such as Do You Know the Way to San Jose and Raindrops Keep Fallin' on My Head provided a mellow alternative soundtrack to rock and roll in the 1960s and 1970s, has died at the age of 94, his publicist says.
Bacharach died of natural causes at his home in the Los Angeles area on Wednesday with his family by his side, his publicist told Reuters.
Bacharach's songs, many written in a 16-year collaboration with lyricist Hal David, were neither rock nor strictly pop.
They filled US radio and were featured in major movies, making them as frequently heard in the 1960s and early 1970s as works by the Beatles, Rolling Stones and Bob Dylan.
Bacharach wrote more than 500 songs, many featuring a tinkling piano and subtly seductive horn hooks.
He penned hits for singers ranging from Dionne Warwick to the Carpenters.
More than 1200 artists performed his songs, which won six Grammys and three Oscars.
Bacharach and David had 30 Top 40 hits in the 1960s alone.
"He was just different," David once told an interviewer.
"Innovative, original. His music spoke to me. I'd hear his melodies and I'd hear lyrics. I'd hear rhymes, I'd hear thoughts and I'd hear it almost immediately."
For Bacharach, his talent was simple: "I'm a person that always tries to deal with melody."
With suave good looks and a cool demeanour, Bacharach was described by songwriter Sammy Cahn as "the only songwriter who doesn't look like a dentist".
Married four times, his wives included fellow songwriter Carole Bayer Sager and actress Angie Dickinson.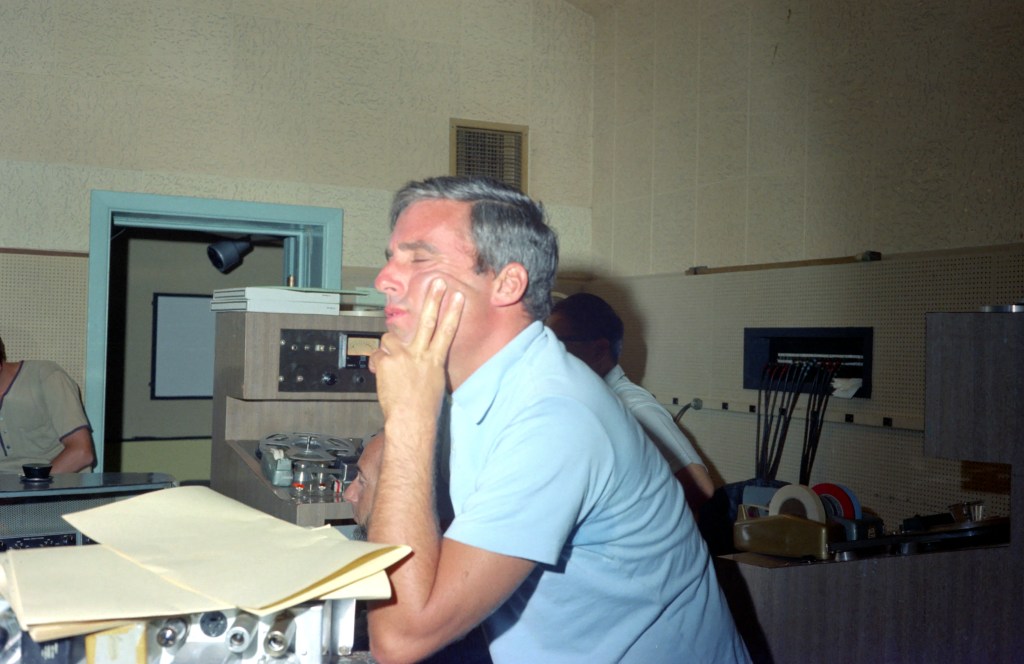 Bacharach's songs were recorded by an A-to-Z of artists, literally, from Aretha (Franklin) to Zoot (Sims).
The Bacharach-David collaboration (They Long to Be) Close to You was a worldwide hit for the Carpenters in 1970 and What the World Needs Now Is Love, originally recorded by Jackie DeShannon, was covered more than 150 times.
Bacharach and David frequently displayed a magic touch for Warwick, writing her hits Walk on By, I Say a Little Prayer, In Between the Heartaches and Do You Know the Way to San Jose?
Bacharach's Alfie for the Michael Caine movie of the same name was a hit for Cilla Black and Tom Jones sang his title tune for Woody Allen's What's New Pussycat?.
Other movie music from Bacharach included Raindrops Keep Fallin' on My Head from Butch Cassidy and the Sundance Kid, for which Bacharach and David won two Academy Awards and a Grammy for best score.
His Baby, It's You was recorded by the Beatles, Elvis Costello, Gene Pitney and Perry Como.
He recorded several songs with Nashville songwriter Daniel Tashian during the COVID-19 pandemic.
The pair performed a Tiny Desk (home) concert for National Public Radio in September 2020 with Bacharach on piano from his home in Los Angeles and Tashian singing from his garage in Nashville.
"I'm very grateful to be in my house in LA when this lockdown happened," Bachrach said in an interview after the concert shown on YouTube.
"We were supposed to be on tour when the pandemic hit."
At age 92, Bachrach also collaborated with Seattle-based artist Melody Federer.
Asked what it was like to work with a lyricist 60 years his junior, he said age "only has a part if you've lost your edge, your sharpness or your writing… you are supposed to grow and supposed to get better as time goes on".
Born Burt Freeman Bacharach in Kansas City, Missouri, on May 12, 1928, he learned to play the piano – he hated it at first but his mother insisted – after his family moved to New York.
Bacharach served in the US army during the Korean War but wore a tuxedo instead of military fatigues and played piano in officers' clubs across the United States.
Missed Clairsy & Lisa? Catch up by clicking play below!