Morbius star Jared Leto never holds back when it comes to his Met Gala looks, and honestly, his 2023 Met Gala may be his most memorable yet.
Onlookers watched as a person dressed as a giant cat walked onto the carpet, immediately grabbing the attention of Lizzo who gave the cat-person a little pat.
In true Masked Singer style, it wasn't until his headpiece was removed that everyone realised it was actually Leto dressed as Choupette, the cat of late fashion designer Karl Lagerfeld.
Furries, brace yourselves.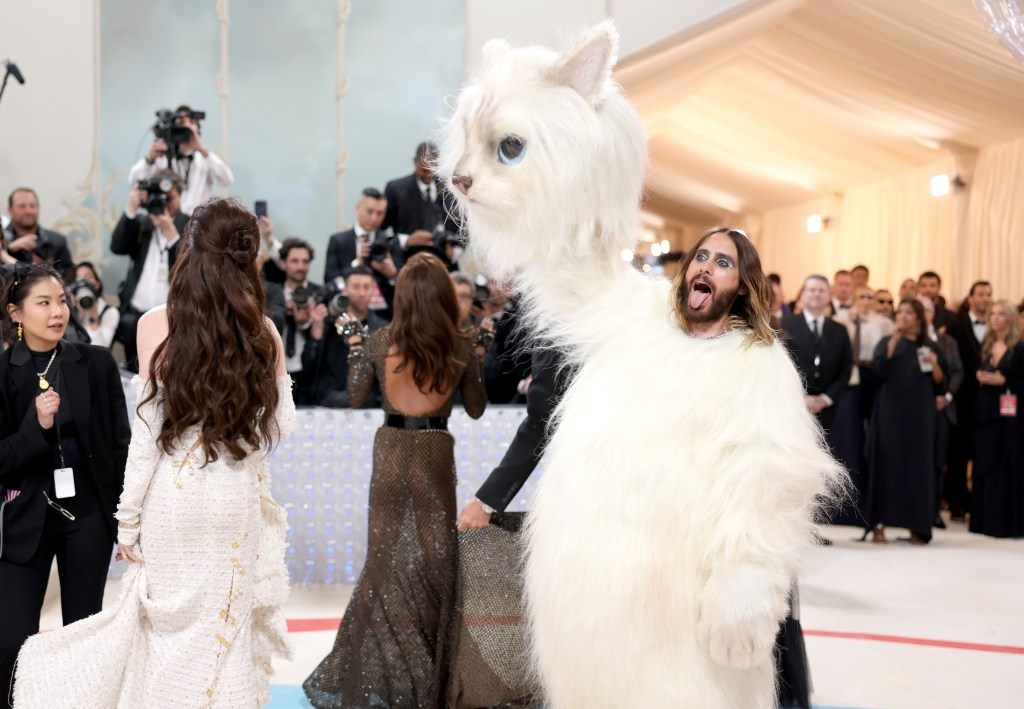 Lagerfeld is the subject of the gala's theme, which honoured the life and legacy of the iconic designer.
Leto ultimately removed the costume to reveal a glamorous all-black ensemble with flowing cape and fingerless gloves and bedazzled shoulder pieces.
Leto wasn't the only Met Gala attendee dressed as a cat.
Doja Cat also channeled Choupette with an otherworldly look, complete with facial prosthetics: