Winona Ryder has been snapped in what's our first glimpse of her reprised role of Lydia Deetz in the highly-anticipated sequel to 1988's Beetlejuice.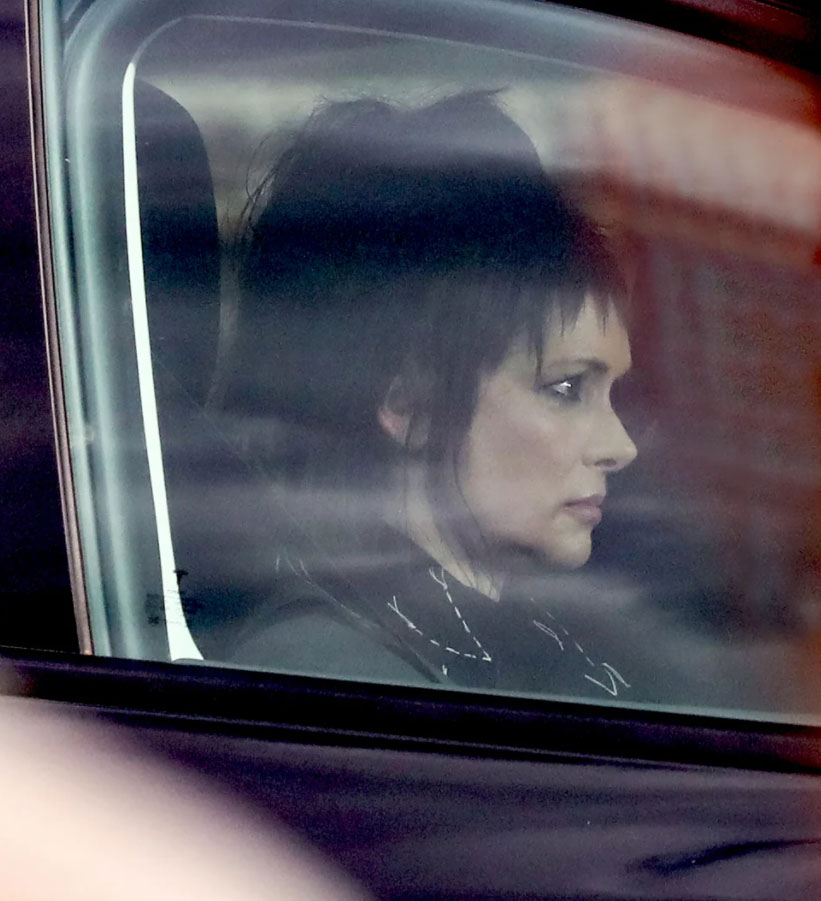 Ryder, 51, has once again taken on Lydia's trademark goth look with fringed black hair, black shirt with a pointy collar with white stitching.
Entertainment Tonight reported she was riding shotgun in a Tesla in the small town of Hitchin, about 40 minutes north of London.
Excitingly, the male driver is purported to be Michael Keaton, who played the bio-exorcist Beetlejuice in the original film.
Yep, 'Beetlejuice 2' Is Happening & These OG Cast Members Have Signed-On!