While he's normally our movie review guy, this Thursday, Ben O'Shea went one better.
In case you missed it, our Ben bagged one of the hottest tickets among Aussie journalists, interviewing the stars of Elvis, Tom Hanks and Austin Butler.
(What Ben doesn't know is we're now going to expect this every week.)
"I was a little bit nervous going into it," O'Shea told Clairsy & Lisa before hinting he didn't need to because of how disarming Hanks was straight out of the gate.
"I walked into the room and the first thing [Hanks joking says], 'Ben O'Shea? That's not a real name! That's a fake name! I know a fake name when I hear it', so he was having the time of his life."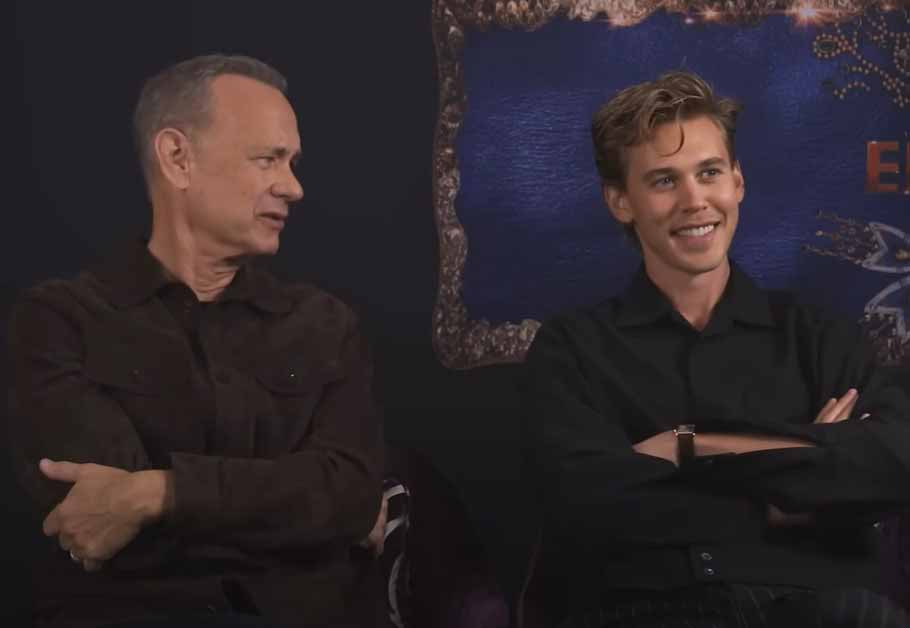 What was interesting was how – generationally speaking – Hanks and Butler had completely two different views on who Elvis even was before the film.
"When I was growing up," Hanks said, "Elvis was already done."
"Elvis was a guy who was in really lousy movies about every third week in the United States. He was a guy who was in silly movies, with greasy hair and I understood he did rock 'n roll back in the day before the Beatles did, and I thought he was done.
"I thought he was as hip as, y'know, Forrest Tucker or Milton Berle, he was someone from the '50s that didn't mean anything to me."
O'Shea then asked Butler, who was born in 1991 and even more far removed from that era than Hanks, what his impression of Elvis was to him before this film.
He said he was far more familiar with the young Elvis who burst onto the scene in the '50s – not '70s Elvis. But how?
Turns out that in 1956, the same year Hanks was born, Butler's grandmother was a teenage girl in high school…
Hit PLAY to listen in…
Elvis opens across cinemas today
If you're keen for the full 13-minute chat Ben had with Hanks and Butler…