If you have gone past City West recently, you might've noticed something missing.
The dome of lights above Scitech is GAWN.
Before we screamed 'how dare you remove our very old dome with hardly any of the lights working!' Scitech calmly explained what was going on.
"The structure is unfortunately too delicate to be repaired, is being disassembled and recycled to make way for a new one in the coming months," they said, pointing out it was originally put up in the '80s, so yeah, it's probs due.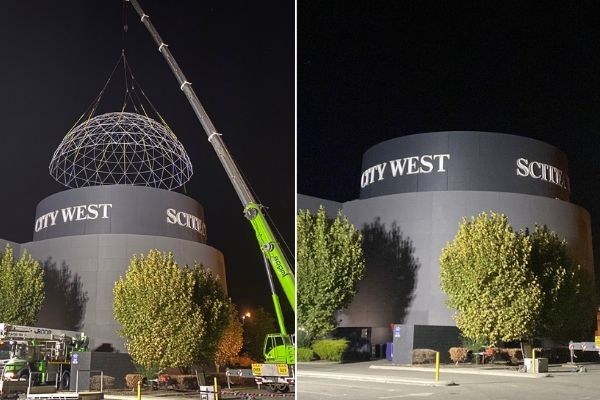 "Our Planetarium is definitely feeling a little bare without its 'crown' but with the help of City West Centre, it will soon be back and shining in all its glory!"
Not gonna lie, we can't wait to see it replaced with working lights again.