One of the oldest-known elephants in the world, Tricia, has died at Perth Zoo after a final bout of illness.
The much-loved West Australian animal ambassador was a zoo icon and had welcomed visitors to the park south of the city for 60 years.
"It's with a heavy heart that we announce our beloved Asian Elephant, Tricia, has passed away," Perth Zoo said on Facebook.
"At 65-years-old, Tricia was one of the oldest elephants in the world, and while we knew the time to say goodbye was approaching, it's still heartbreaking."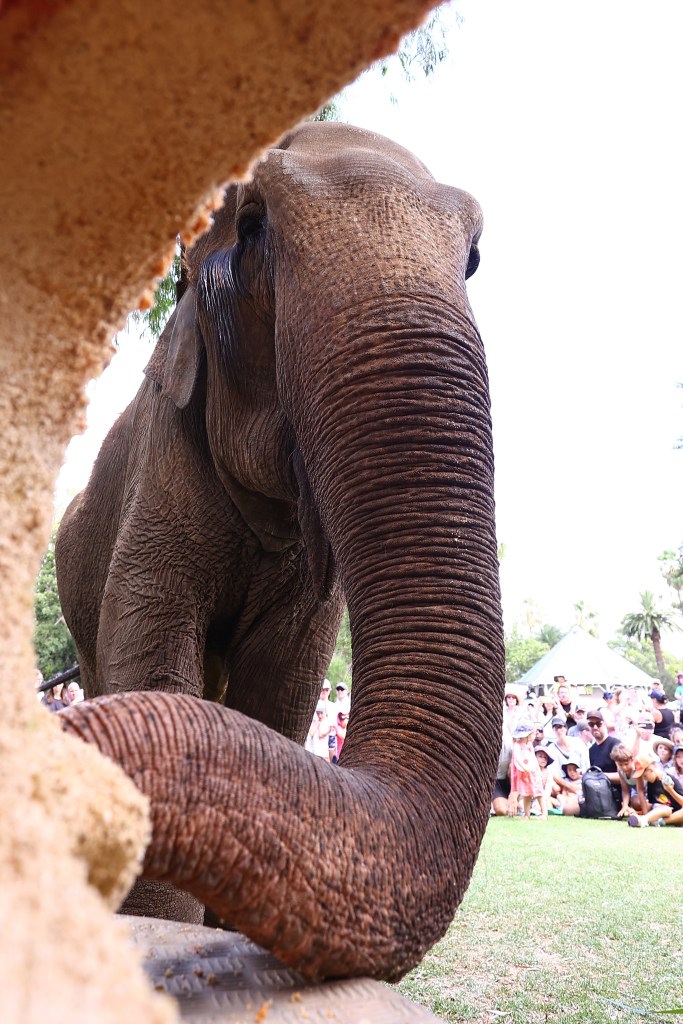 Tricia recently suffered a decline in her health, including sleep and mobility issues.
She died peacefully on Wednesday evening in her night quarters, surrounded by her loving and dedicated zookeepers, some of whom have looked after her for decades.
Perth Zoo has asked the community not to send flowers and instead help create a legacy.
"We kindly ask that in lieu of sending flowers, to offer your condolences, please consider contributing to the Tricia Tribute to Conservation Fund so we can continue our vital conservation work and protect elephants in the wild," they said.
"We hope to build an elephant guard post in the Bukit Tigapuluh eco-system, in Tricia's name. This will provide accommodation for rangers who work 24/7 to protect one of the last remaining herds of wild Sumatran Elephants.
"Together, we can create a lasting legacy."
Tricia's death marks the end of a era for elephants being an attraction at the zoo – Perth Zoo's two remaining elephants are set to be relocated to an open-range facility.
Perth Zoo lacks space that allows for a functioning herd, which is in the animal's best interests.
A special memorial walk will open at Perth Zoo on Sunday so people can pay their respects to Tricia.