Gordon O'Byrne, the first voice ever heard on 96FM more than 40 years ago, has died.
Affectionately known as 'Googy', Gordon's unmistakable voice had been a favourite on Perth radio.
It's understood that Gordon, 74, hadn't been in the best health for some time.
Clairsy & Lisa paid tribute to Gordon on Tuesday morning.
"It's a name a lot of you are going to know as it's been synonymous with Perth radio for an awfully long time," Lisa said.
While Gordon began announcing in the 1960s, it was at 4pm on Friday August 8, 1980 where Gordon did something truly unique in Perth.
"Gordon's voice was the very first that we heard when 96FM launched," Lisa said, of course 96FM being the first FM station in WA – the second-ever in Australia.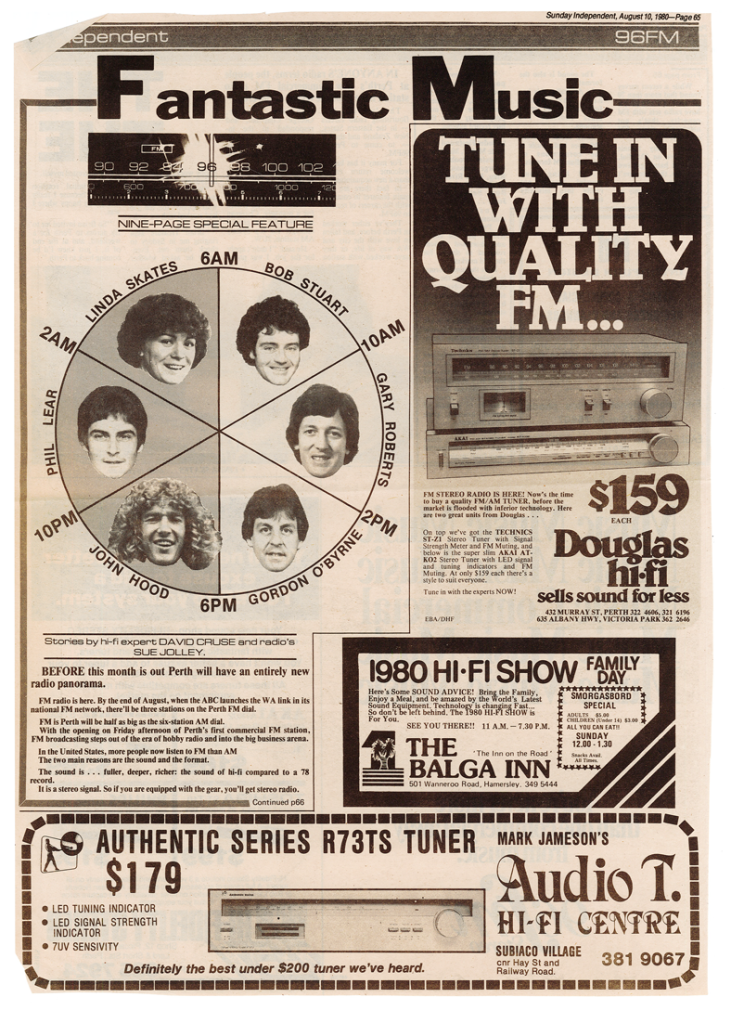 He fired off FM (No Static at All) by Steely Dan as 96FM's very first track played.
Clairsy was floored that the clip was almost 42 years old.
"To hear Googy's voice again… we've lost a great mate," he said, adding that "he was the only person who ever had permission to call me Deany."
Clairsy continued.
"He had this incredible turn-of-phrase and the ability to weave something in a talk break about Perth that was cool and without sounding like a try-hard, and that's hard to do."
Lisa said that Googy was a wonderfully warm man who took others under his wing without any ego.
"I started in radio basically reading the news for Goog's drive shift at The Eagle and he was just so lovely and warm and encouraging."
The pair then played FM (No Static at All) by Steely Dan one more time for him.
Listen in here, including Gordon welcoming Perth to FM radio…
Another 96FM alumni, Gary Shannon, recalled listening to Gordon when he was a schoolboy.
"He inspired me, what a great talent, and what a voice, one of the best I've ever had the pleasure of listening to," he wrote in a Facebook post. They later became colleagues at stations such as 6KY, 6PM and 6IX.
Vale Googy.