In 1930, a travelling showman is said to have made a secretive trip to an island off Western Australia to set 40 beloved tiger snakes free.
Suffice to say the preceding few years hadn't been easy for Rocky Vane. There'd been constant run-ins with authorities over his high-risk show, amid efforts to shut down the carnivals where he performed.
Then in 1928 his wife Annie, who went by the stage name Cleopatra, was bitten during a performance and died.
The following year the same thing happened to an assistant he hired to replace her.
Newspaper reports suggest that after the second death Rocky made a clandestine journey to Carnac Island, a previously snake-free limestone outcrop south-west of Fremantle, and set his deadly pets free.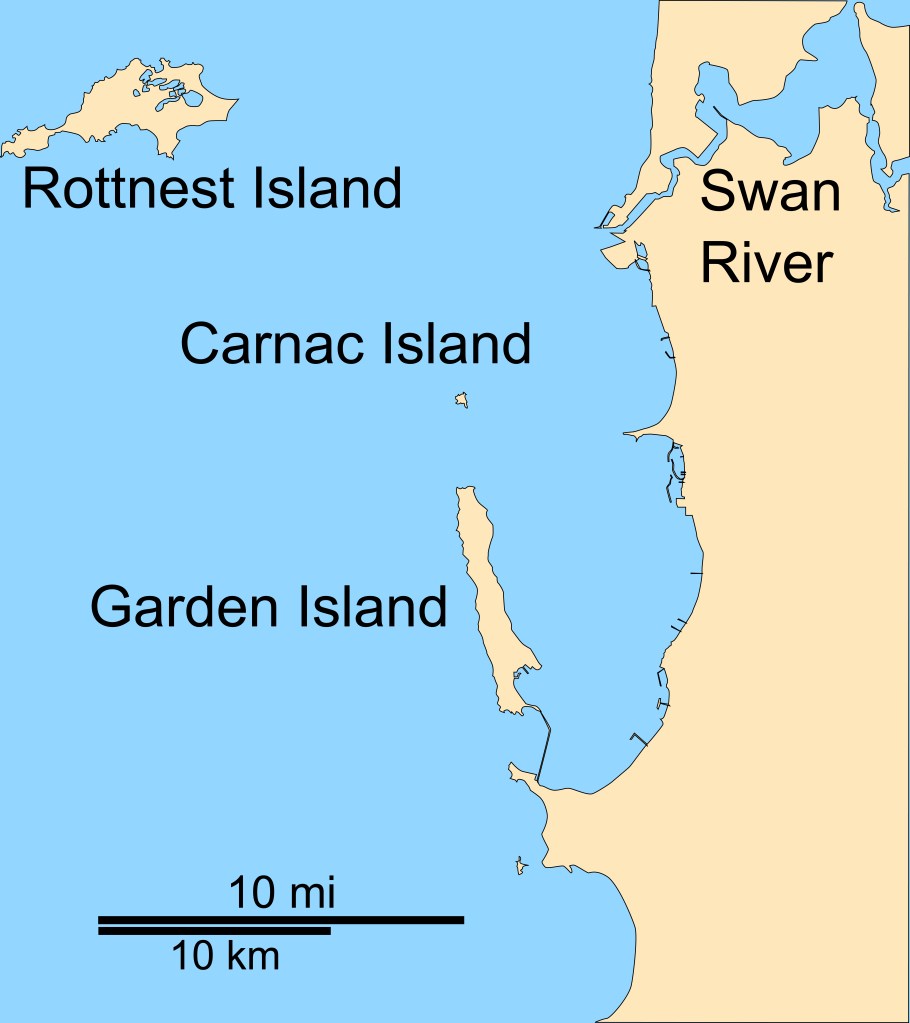 If the historical accounts are true, scientists owe a debt to the late showman for creating an isolated population that's allowed them to show tiger snakes are capable of high-speed evolution.
Dr Alessandro Palci, from the University of Adelaide's School of Biological Sciences, says it's been known for some time that Carnac Island tiger snakes have longer jaws than those found on the mainland.
That's because the snakes have had to adapt, over the last 93 years, to an absence of typically small prey such as frogs, which aren't found on the island.
Instead they've relied on large sea bird chicks and their jaws have grown accordingly.
But a newly published study has shown just how fast that change can occur.
The babies of snakes taken from the island grew longer jaws in just a year, when fed only on large mice.
Island babies that were fed small mice did not show any change in jaw length, nor did two groups of mainland babies that were fed large and small mice.
"Not all evolutionary change takes millions of years, as it is often assumed by people when they think of Darwinian evolution," Dr Palci says.
He says the changes observed in the baby snakes, in just 12 months, are among the fastest ever recorded among vertebrates.
"After a year of feeding them large mice, basically they grew five per cent longer than the other ones that were fed on small mice," he says.
"It's super fast and it's why this study is so interesting, and for vertebrates it's one of the few examples of really fast evolution."
The study has been published in the journal Evolutionary Biology.
Missed Clairsy & Lisa? Catch up by clicking play below!