Music legend Phil Collins has bid an emotional farewell to fans as he performed his last show with Genesis over the weekend.
Collins, 71, made the announcement alongside bandmates Mike Rutherford and Tony Banks during their final concert at London's O2 Arena.
The announcement could also potentially spell the end of his solo shows.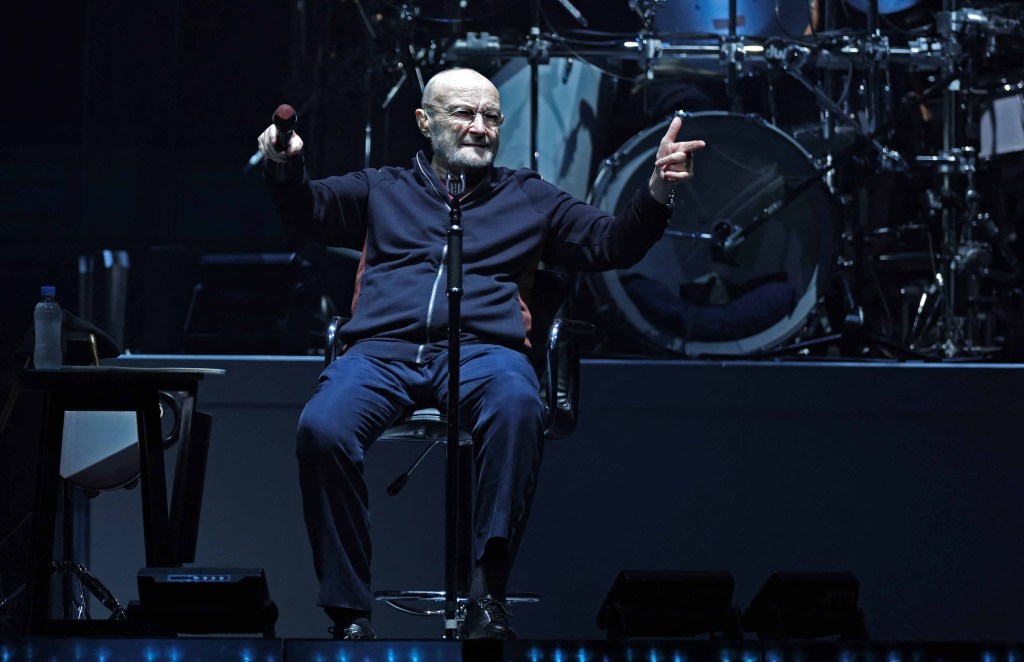 The group's former drummer has struggled with ongoing health issues for the past 15 years, including the need to walk with a cane since 2015, after back surgery.
In 2007, a dislocated vertebrae in his neck left him with severe nerve damage in his hands, making it difficult to even hold a drum stick.
He has also battled acute pancreatitis.
The Last Domino tour has seen Genesis travel through Europe to perform for fans for one last time, with Collins' son Nic taking over drumming duties from his dad.
While a frail-looking Collins called it a day on stage, he jokingly told the crowd how he'll now have to get a real job.
Here's what he said…