Construction is about to kick off on a new playground in Perth which will include the one thing that, as a kid, was all the proof most of us ever needed that aliens existed.
Among the new 'bespoke play equipment' the City of Melville's Bob Gordon Reserve has earmarked for the area, will be a Futuro House-inspired play space.
In other words, the playground will be a huge nod to the old Leach Highway Spaceship!
Work on the area is scheduled to take place from February to July 2022 and will also include fencing, seating, shelters, BBQs and toilets.
Natural areas will also be rehabilitated and there'll be a realigning of connecting pathways through the reserve.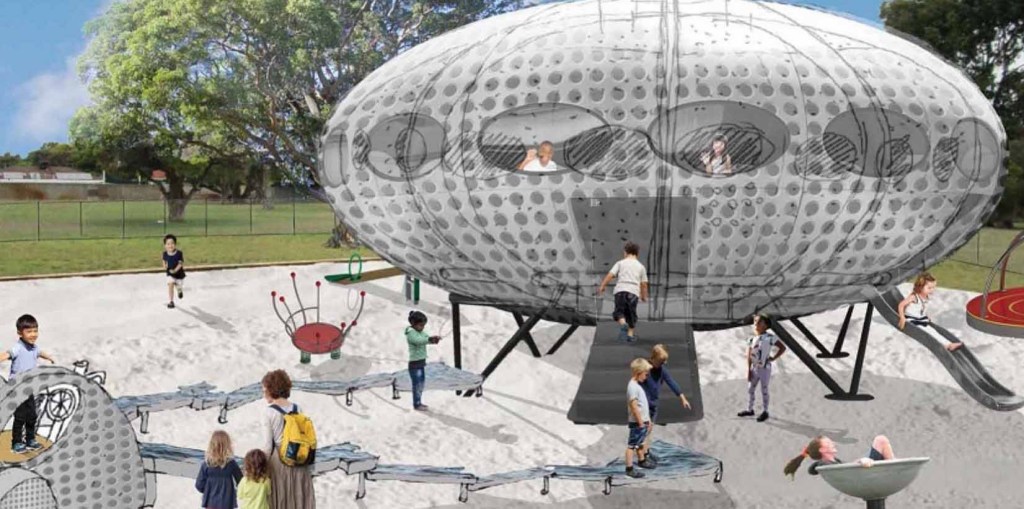 City of Melville Mayor George Gear said the project was developed in response to a petition from locals in Leeming and Bull Creek.
"The play space is inspired by a well-loved and fondly remembered icon of this area, the Futuro House, which I'm sure will trigger memories for some and help create memories for others, as well as inspire a sense of adventure and play," he said.
In the late '60s, Finnish Architect Matti Suuronen, designed the space-age looking Futuro house. Only about a hundred were built – two of them finding their way to WA.
The Spaceship, the UFO, the UFO House, the Flying Saucer, whatever you called it, was a familiar sight along Leach Highway, at the corner of Karel Avenue.